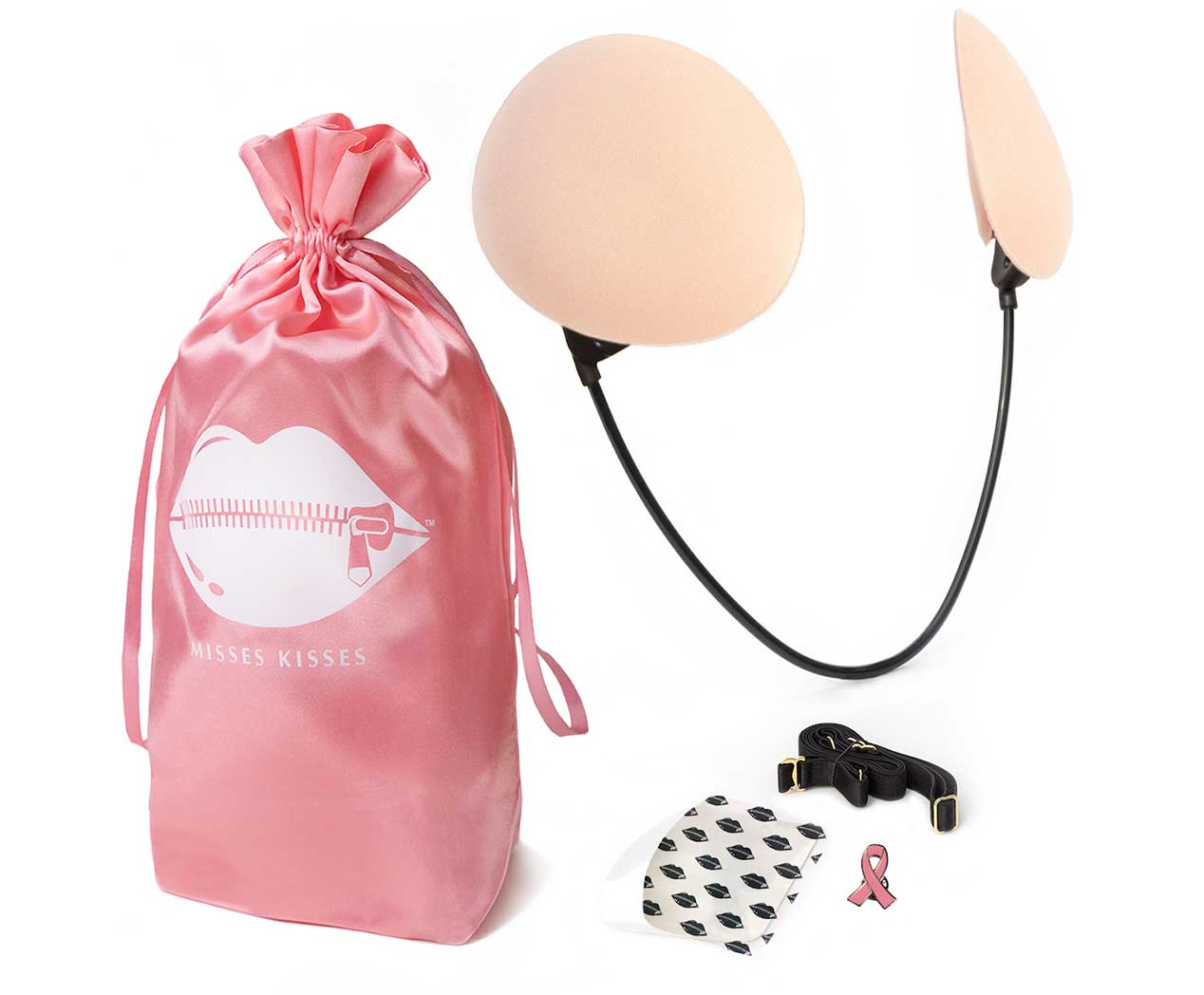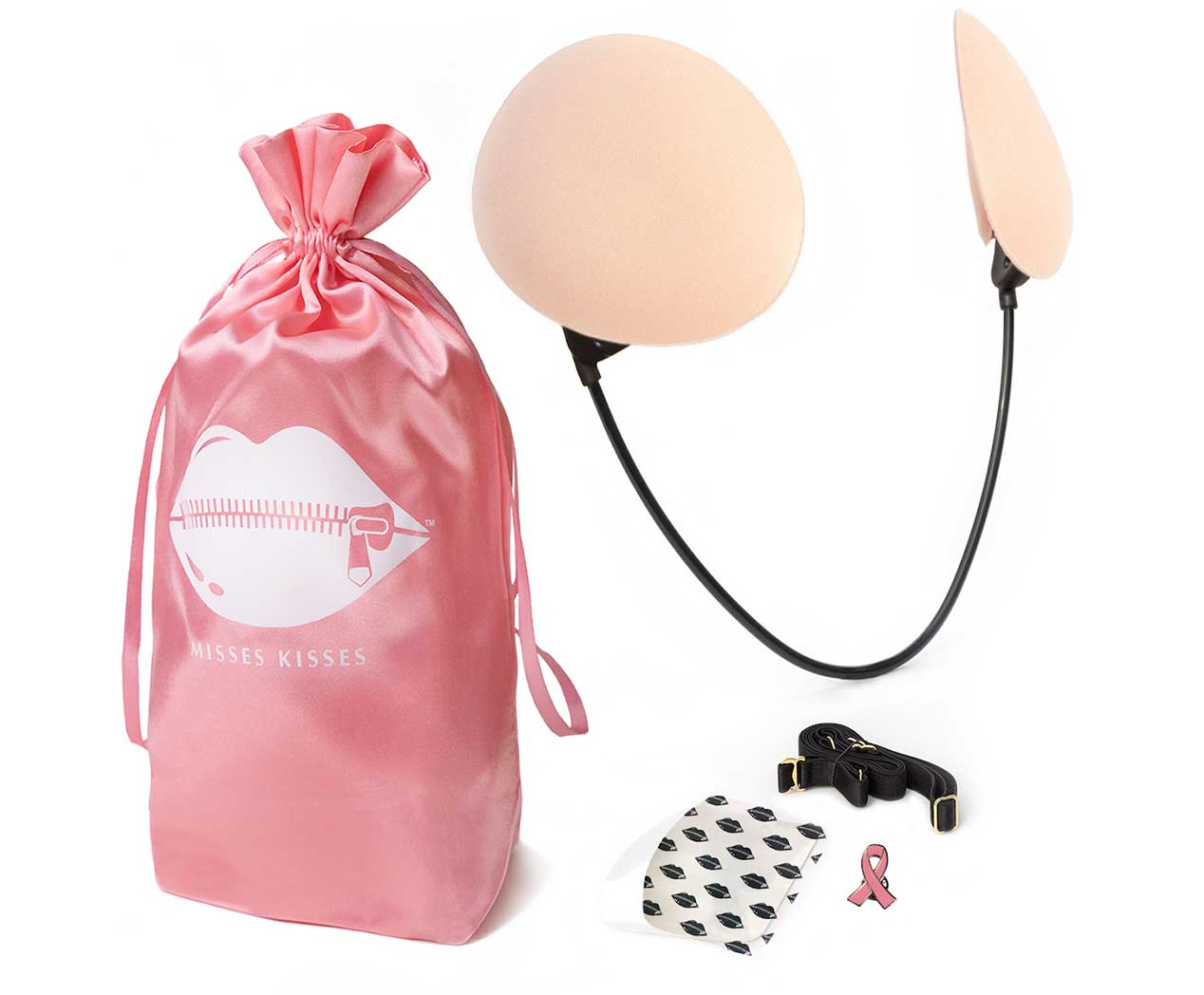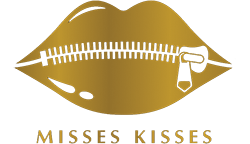 Kelley Kit - Deep Plunge Bra Kit
Get It Now
No heavy straps, no back band creating bulge and no visible front. Our bras are designed to provide cleavage and support all while remaining invisible under clothing. 
Our Patented Misses Kisses bra kit is available in shallow (2"" below cleavage), moderate (4""), or deep (6"") plunge. The only difference is the bra bar length, which pairs with the plunging neckline of your top or dress. 
Each kit arrives in a signature pink bag and comes with a 1"" by 0.8"" pink ribbon lapel pin. 
15% of product sales are donated to the Breast Cancer Research Foundation.
Donation

Suggested Retail Price

$127.00

Availability

Online