Meet the researchers speaking at the event and learn how they're driving breast cancer research forward
Every October, BCRF's esteemed researchers, and generous supporters come together for the Foundation's highly anticipated Symposium and Awards Luncheon. It's at this annual event that the Foundation announces our annual grant investment, recognizes our 250 investigators and their achievements in breast cancer research, and raises critical funds for our mission. This year's ticketed fundraising event will be held virtually on Friday, October 14 at 10 a.m. ET (for more information, click here).
The program will open with a symposium featuring a panel of BCRF investigators who will discuss the latest in breast cancer research. This year's lineup includes Professor Dame Lesley Fallowfield and Drs. Mary L. Disis, Patricia A. Ganz, and Nikhil Wagle. The panel will be introduced by BCRF Founding Scientific Director Dr. Larry Norton, moderated by BCRF Scientific Director Dr. Judy Garber, and followed by a question-and-answer session.
Dame Lesley will also receive the Foundation's Jill Rose Award for Scientific Excellence, and fashion designer and philanthropist Stella McCartney, OBE will receive the Sandra Taub Humanitarian Award.
Read on to meet this year's panelists:
2021 JILL ROSE AWARD FOR SCIENTIFIC EXCELLENCE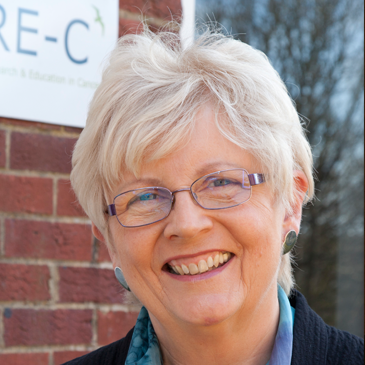 ​About Dame Lesley
Dame Lesley's eclectic and wide-ranging research interests include improving patients' quality of life, addressing survivors' needs, and training health care professionals to better communicate with patients. She has developed several patient-reported outcome measures that are now used in international breast cancer clinical trials, published more than 450 papers, and lectured extensively around the world.
Her BCRF-funded research aims to improve communication between healthcare professionals and breast cancer patients undergoing genetic testing. Dr. Fallowfield is a recipient of The Estée Lauder Companies' Brands Award in Memory of Evelyn H. Lauder.
​More featuring Dr. Fallowfield
PODCAST: On BCRF's Investigating Breast Cancer, "Assessing and Improving Breast Cancer Patients' and Survivors' Quality of Life"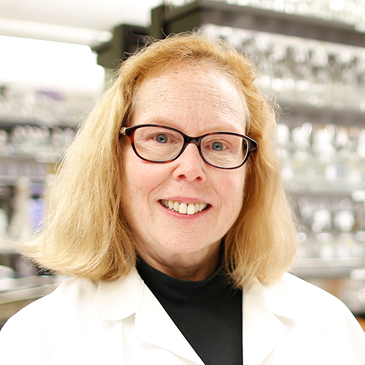 Mary L. Disis, MD, FASCO
Fred Hutchinson Cancer Research Center
University of Washington School of Medicine
About Dr. Disis
Dr. Disis's primary research interest is to develop vaccines and cellular therapy to treat and prevent breast cancer. Dr. Disis has created a vaccine called STEMVAC, which targets breast cancer stem cells responsible for drug resistance and metastasis. With her team, she is testing this vaccine with chemotherapy and hopes to bring this combination to clinical trial for patients with metastatic triple-negative breast cancer.
Her BCRF-funded research supports further study of this novel breast cancer vaccine and other ways to boost immune response in breast cancer patients during chemotherapy.
Patricia A. Ganz, MD, FASCO
Jonsson Comprehensive Cancer Center
University of California, Los Angeles
BCRF Scientific Advisory Board Member
About Dr. Ganz
Dr. Ganz is a pioneer in quality of life research. She has focused much of her clinical and research efforts on breast cancer survivorship and prevention, the effects of treatment, patient-reported outcomes in clinical trials, and more. 
Her BCRF-funded research supports work to identify breast cancer patients at high risk of long-term complications after treatment and to devise interventions to improve their quality of life. Dr. Ganz is a recipient of The Estée Lauder Award.
More featuring Dr. Ganz
VIDEO: A BCRF Facebook Live interview about cancer and aging
Nikhil Wagle, MD
Dana Farber Cancer Institute
Harvard Medical School

About Dr. Wagle
The major goals of his work are to better understand the biology of metastatic breast cancer and develop new ways to overcome or prevent drug resistance. Dr. Wagle also runs the MBCproject, a nationwide initiative to accelerate research by collecting samples and clinical information from women and men living with metastatic breast cancer.
His BCRF-funded research supports his effort to collect samples and data from 1,000 Black women that will undergo genomic sequencing to identify molecular features that could inform further research and potential targeted therapies. Dr. Wagle is a recipient of The Estée Lauder Companies Charitable Foundation Award.
More featuring Dr. Wagle
READ: A BCRF Q&A about the biology of Black women's metastatic breast cancer 
THIS PANEL WILL BE MODERATED BY:
Judy E. Garber, MD, MPH
Dana-Farber Cancer Institute
Harvard Medical School
BCRF Scientific Director
About Dr. Garber 
Dr. Garber has played a major role in the development of national guidelines in cancer genetics. This groundbreaking work has made her a leader in research into the characteristics and treatment of triple-negative breast cancer.
Her BCRF-funded research seeks to identify blood markers that can predict long-term outcomes in patients. Dr. Garber is a recipient of The Sinesia and Bill Karol Award.
More about Dr. Garber
PODCAST: On BCRF's Investigating Breast Cancer, "Not Just Curing Cancer, But Preventing It"
THIS PANEL WILL BE INTRODUCED BY:
Larry Norton, MD, FASCO, FAACR​
Memorial Sloan Kettering Cancer Center
BCRF Founding Scientific Director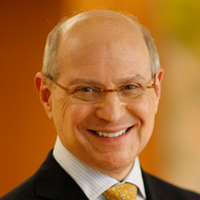 About Dr. Norton:
Dr. Larry Norton and Evelyn H. Lauder founded BCRF at Evelyn's kitchen table nearly three decades ago. Dr. Norton has dedicated his life to the eradication of cancer through medical care, laboratory and clinical research, advocacy, and government. His research scope is large and includes improving immunotherapies in breast cancer, understanding drug resistance, applying mathematical methods, and finding new targets to prevent metastasis. For his work, Dr. Norton has received many honors. Most recently, he was elected to the American Academy of Arts & Sciences.
More featuring Dr. Norton
READ: A BCRF feature on Dr. Norton's election to the American Academy of Arts & Sciences