BCRF's top supporters share the secrets to their success
At BCRF we are exceptionally grateful for the hundreds of supporters who have devised fun and innovative ways to raise funds for lifesaving breast cancer research.
Whether they have just begun their fundraising efforts or they are veteran supporters – we wanted to share the secrets that led to their success. Use these tried and true tips to help start or advance your next BCRF fundraising initiative.
In 2004, years after she watched her sister and close friends receive breast cancer diagnoses, Brenda Young started Bunco for Breast Cancer of Arizona. More than 100 women attend the annual event that has raised nearly $120,000 for BCRF. Here are Brenda's tips:
1) Don't be afraid to ask for the moon when seeking outside donations. Often companies and individuals are looking for great local events to support especially when one can demonstrate fiscal responsibility – discuss how the funds are used to support the cause.
2) Linking the donation amounts back to the hours of research supported helps people understand their impact. On event day we use incentives (little tokens) to help encourage the player to bump up their purchase of raffle tickets to sponsor at least one hour of research. Often these are items they can wear around the event if desired.
3) Don't take rejection from a sponsor personally. Thank them and ask when would be a better time to ask for next year. Or better yet, invite them to be your guest at this year's event. This might help them realize the value of the event and want to be a sponsor in future years.
4) On event day, keep it happy, fun, and upbeat. This helps demonstrate we are winning the battle against this devastating disease: one hour of research at time.
After watching his sister-in-law undergo breast cancer treatment and eventually succumb to the disease nearly five years ago, Loren Balkowitsch launched two initiatives in her honor: the Volkowitsch Open charity golf event and Give 5 To Cancer. The two events combined have raised more than $71,000 for BCRF. Loren says: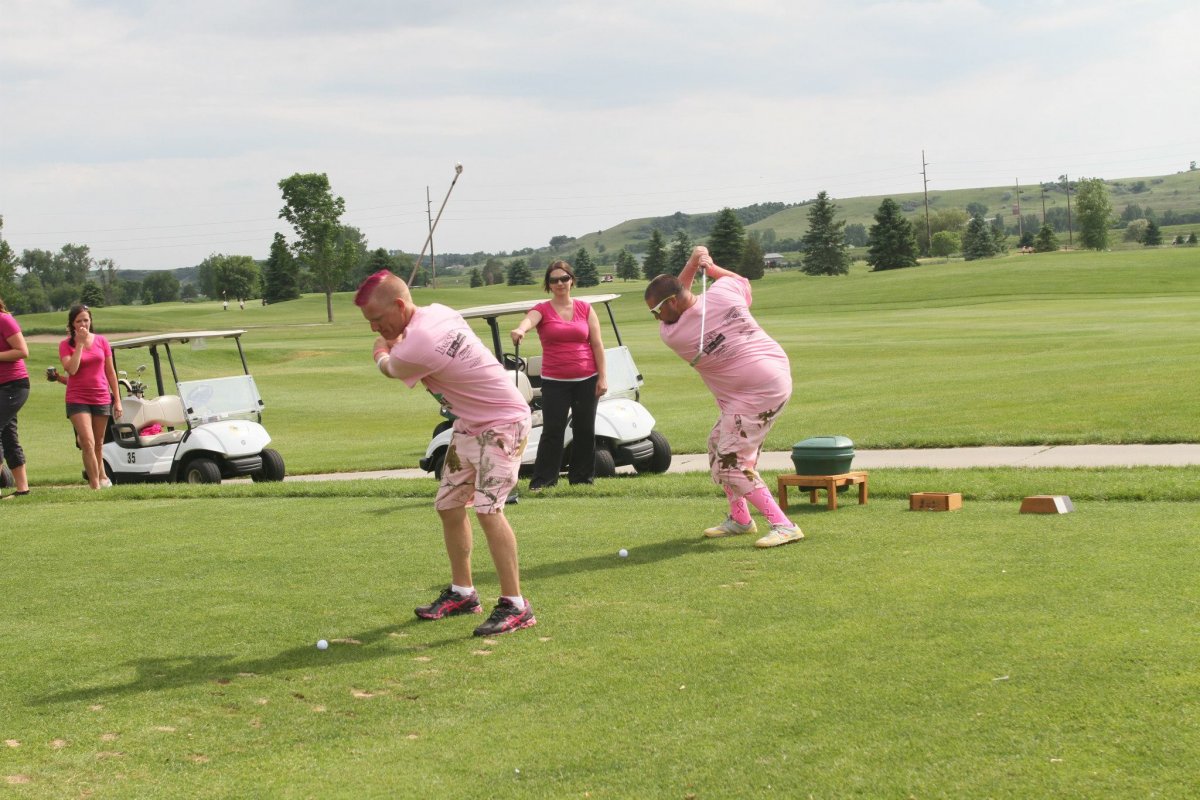 5) It don't matter how large or small your donation is, don't let anyone discourage you from doing your best.  When I first started Give 5 To Cancer my first check donated was $11, now they are around $400 a month.  The $11 is just as important as the $400 because it is a group effort and it all adds up, so if you just want to do a small event or fundraiser, do it because it all matters!
After her best friend of more than 30 years Roxanne died of metastatic breast cancer, Carol McCarthy started Paint the Porches Pink in her town of Riverton, New Jersey. The event has raised more than $54,000 for BCRF. Carol advises:
6) I think a lot of people are afraid to take on fundraising.  They can't see themselves doing it.  That it's a special kind of person. It's not. It's anyone.  Anyone can find a way to raise money. I guarantee they will feel really good, meet lots of new people and help with their healing.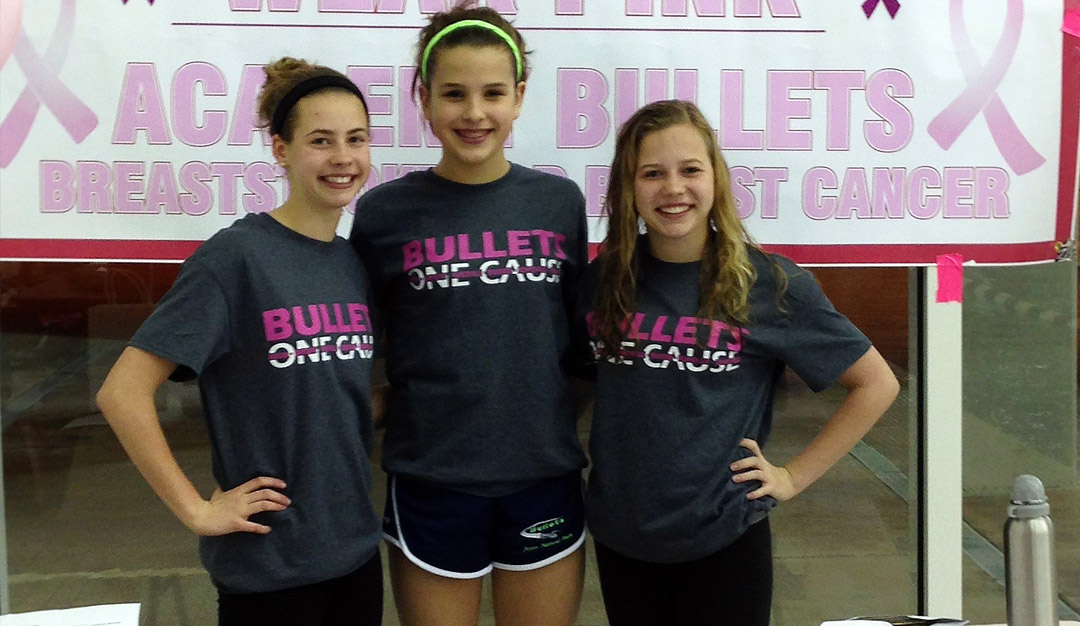 Ally Michaels, 16, Lauryn Streid, 17, and Camryn Streid, 15, organize Real Swimmers Wear Pink – a breaststroke swim clinic that benefits BCRF. In the past three years the event has raised more than $26,000 for BCRF. Here's what the entrepreneurial trio had to say:
7) Ally suggests: Set your goals high and always remember what a big difference you're making to somebody. Furthermore, make sure to always be organized, plan well in advance and give yourself plenty of time for surprises, and don't be afraid to ask others for help!
8) Camryn suggests: If you want to do something to make a change, go with your heart. Do what you think will make a difference and go with what you know is right.
9) Lauren suggests: Keep trying your hardest. It doesn't matter how much you make because every cent matters for this amazing cause! Sometimes things get tough or things don't go your way but it's always good to remain positive because everything works out in the long run.
Help support BCRF and make a direct and substantial difference in advancing breast cancer research. Check out our fundraising page.