BCRF's Family of Corporate Partners Step into the Classroom
Partnerships are the heart of what we do here at BCRF. By fostering lasting relationships with researchers, families, communities and companies, the Foundation has been able to fund more than 570 million dollars of research since our founding in 1993. As we step into the fall season and countdown to the start of Breast Cancer Awareness Month, we are reminded that partnerships of all kinds allow us to fuel the research engine that will #BeTheEnd of this disease once and for all.
Corporate partnerships are one of the many pillars of our Foundation that drive funding and awareness for our mission to eradicate breast cancer. The BCRF family understands what it means to Shop Pink and support research, and we hope to inspire your family to take part in the action this upcoming school year. We are so grateful for these corporate partners whose pink-themed products help young minds in the classroom and wise ones in the clinics and lab across the globe.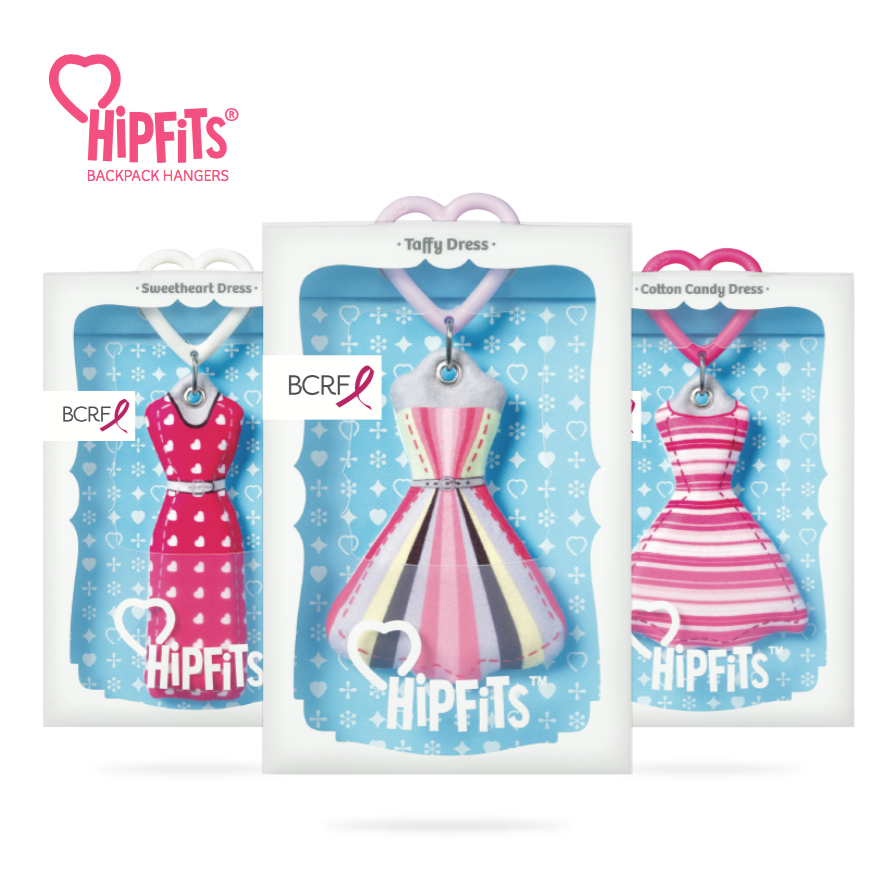 HipFits, The Pink Collection $9.99
Donation: $3 for each HipFits Pink Collection dress sold year-round; $1 for every HipFits dress sold in the month of October 2015.
Return to school with flair and give back to a good cause! Used to adorn everything from backpacks to keychains, HipFits are the perfect accessories for showing off your personal style. Purchase a Cotton Candy, Taffy or Sweetheart Dress, and HipFits will donate $3 per sale to BCRF. HipFits will also donate $1 to BCRF for every dress sold this October. Get yours today at Hipfits.com!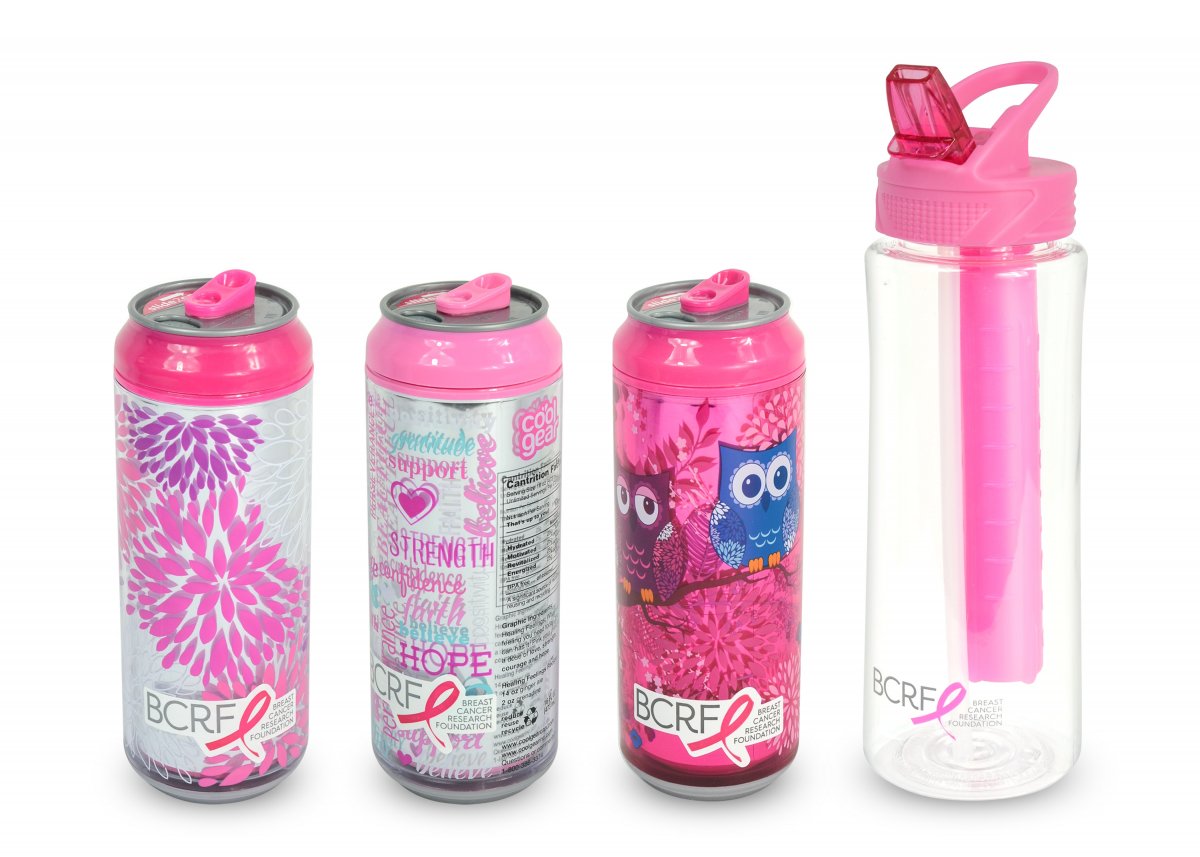 Cool Gear International, 16oz coolgearcanTM, 28oz BCRF water bottle $9.99-10.99
Chill out in between classes with a stylish and fun, yet durable, BCRF coolgearcan or water bottle that donates 10 percent of the purchase price to support breast cancer research.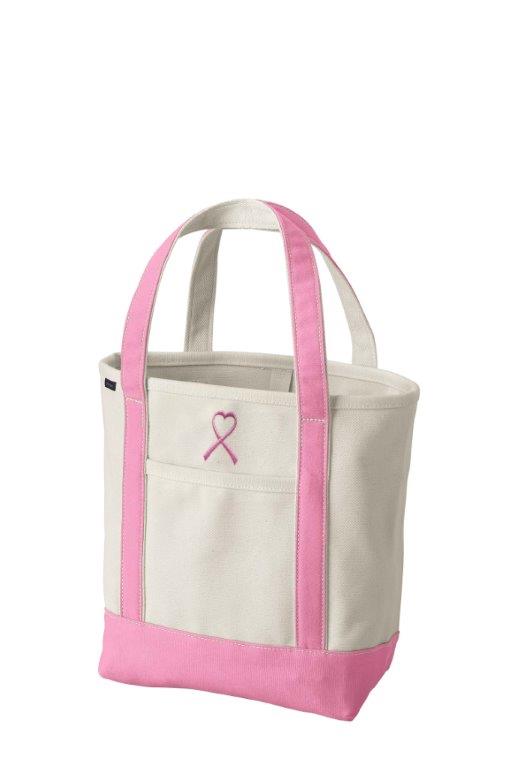 Lands' End, The Pink Thread Project
The Pink Thread Project is a simple way to raise funds for breast cancer research by adding any monogram or embroidered icon using pink thread to any of Lands' End apparel, accessories or home goods. There's a $6 monogram and embroidery application fee and  $4.50 will be donated to BCRF. Available 9/10/15 – 10/31/15 at landsend.com/pinkthread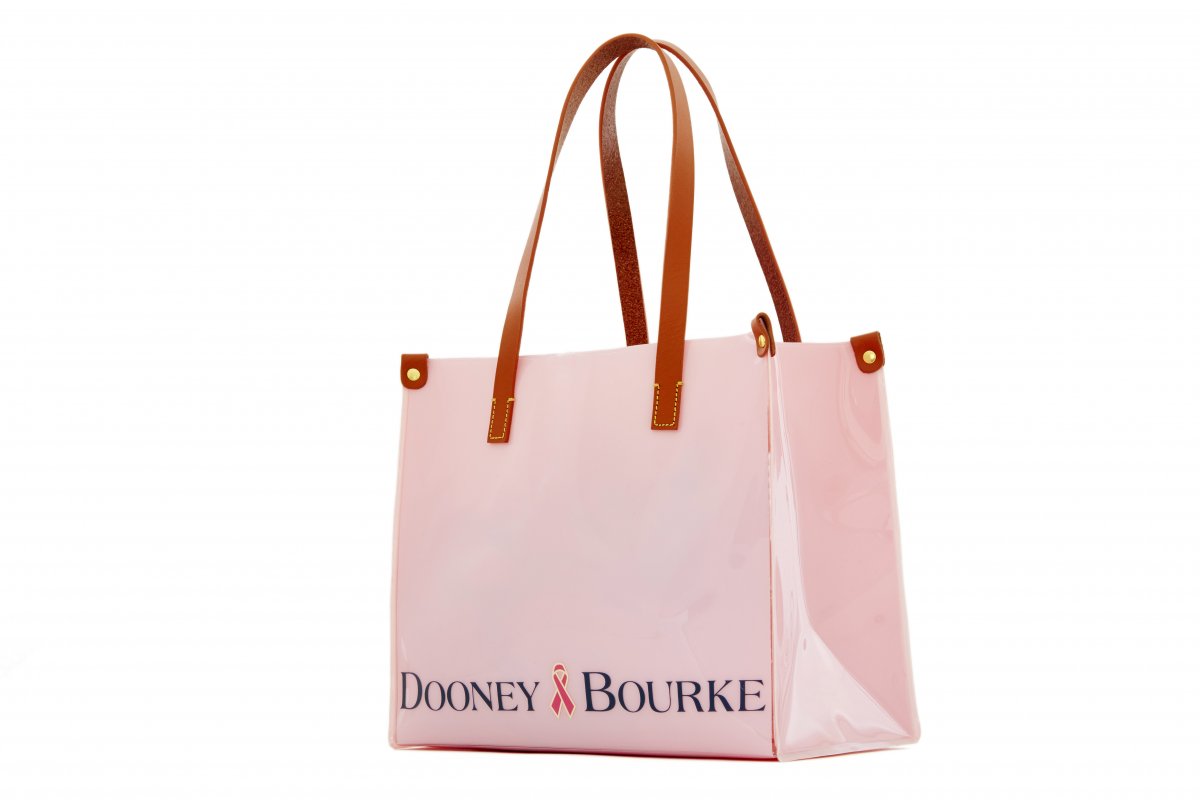 Dooney & Bourke, Pink Ribbon Shopper; $78
There is never need to sacrifice style while shopping for a cause. Dooney & Bourke's Pink Ribbon Shopper is the perfect tote to carry all the back to school essentials. With each purchase, 20 percent will be donated to BCRF.  Get yours starting 9/15/15 at www.dooney.com or visit Dooney & Bourke stores in Dallas, TX, Las Vegas, NV, Costa Mesa, CA, and White Plains, NY.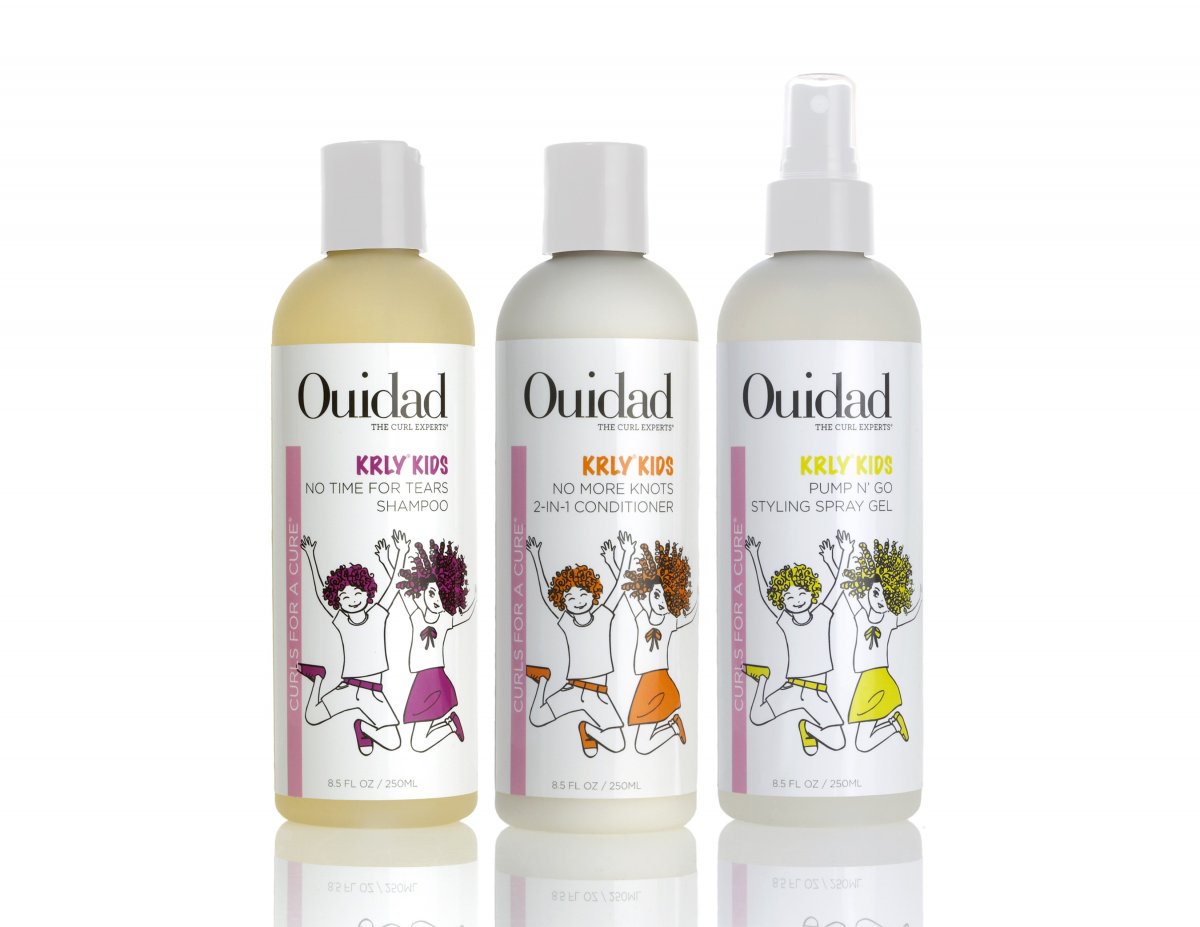 Ouidad, KRLY® KIDS Hair Care Line; $15
Stock up on back to school hair products that the kids will love. With each purchase from the KRLY KIDS Hair Care Line during the month of October, $1 will be donated to BCRF. The giving continues year-round at Ouidad.com.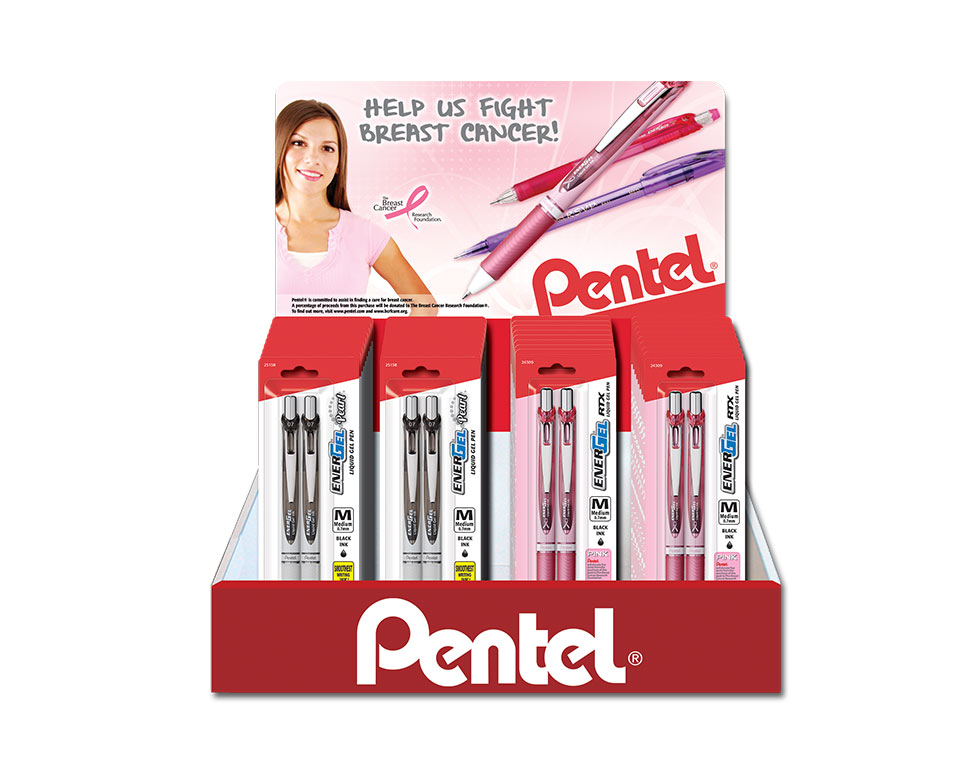 Pentel, Pentel "Pink" Pens & Pencils; $2.07 - $10.47
Like education, giving back is always essential. Pentel translates that message directly into the classroom by donating $0.05 to BCRF for each Pentel "Pink" Pen and Pencils purchased year-round at all major office supply chains, retail superstores, amazon.com staples.com. Get yours today at www.pentel.com!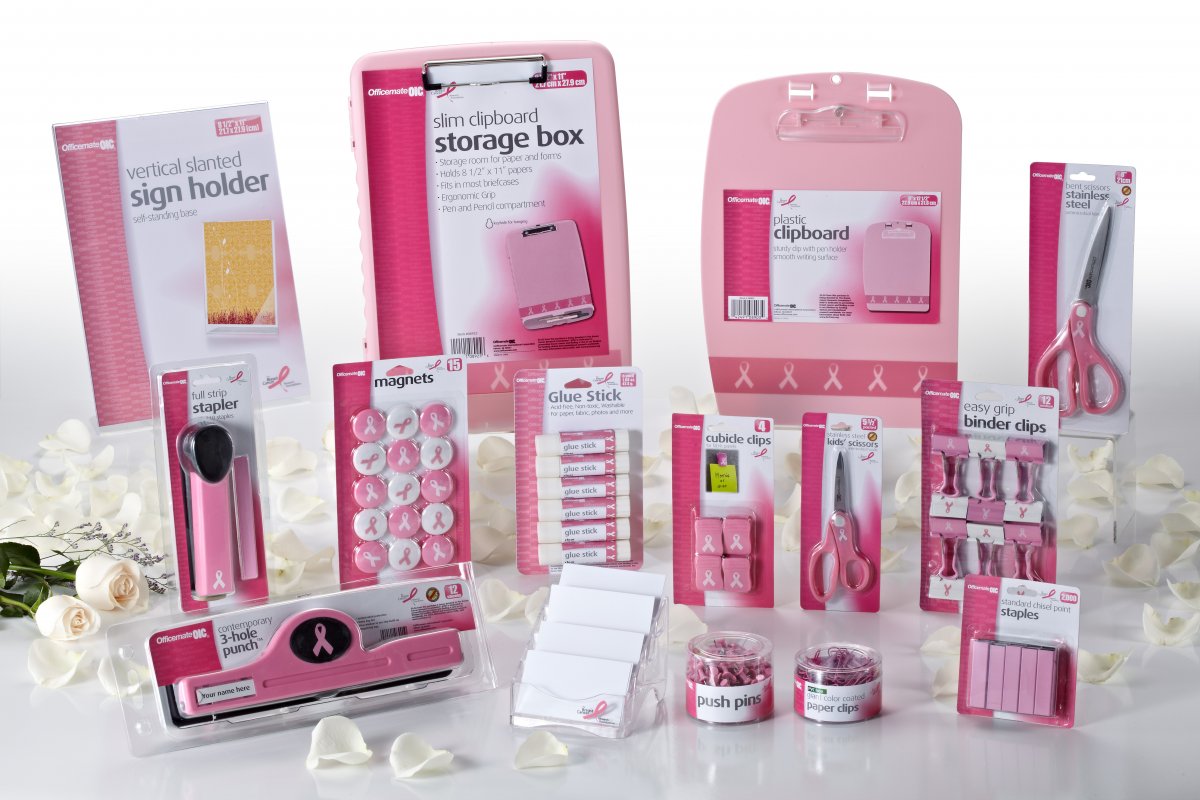 Officemate, Pink Themed Office Supplies; $2.45 - $17.00
With each purchase of Officemate's Pink Themed Office Supplies, $0.10-$0.50 per purchase will benefit BCRF. These chic supplies are available year-round at amazon.com, staples.com, officedepot.com, officemax.com and shoplet.com. Visit officemate.com to browse the entire collection.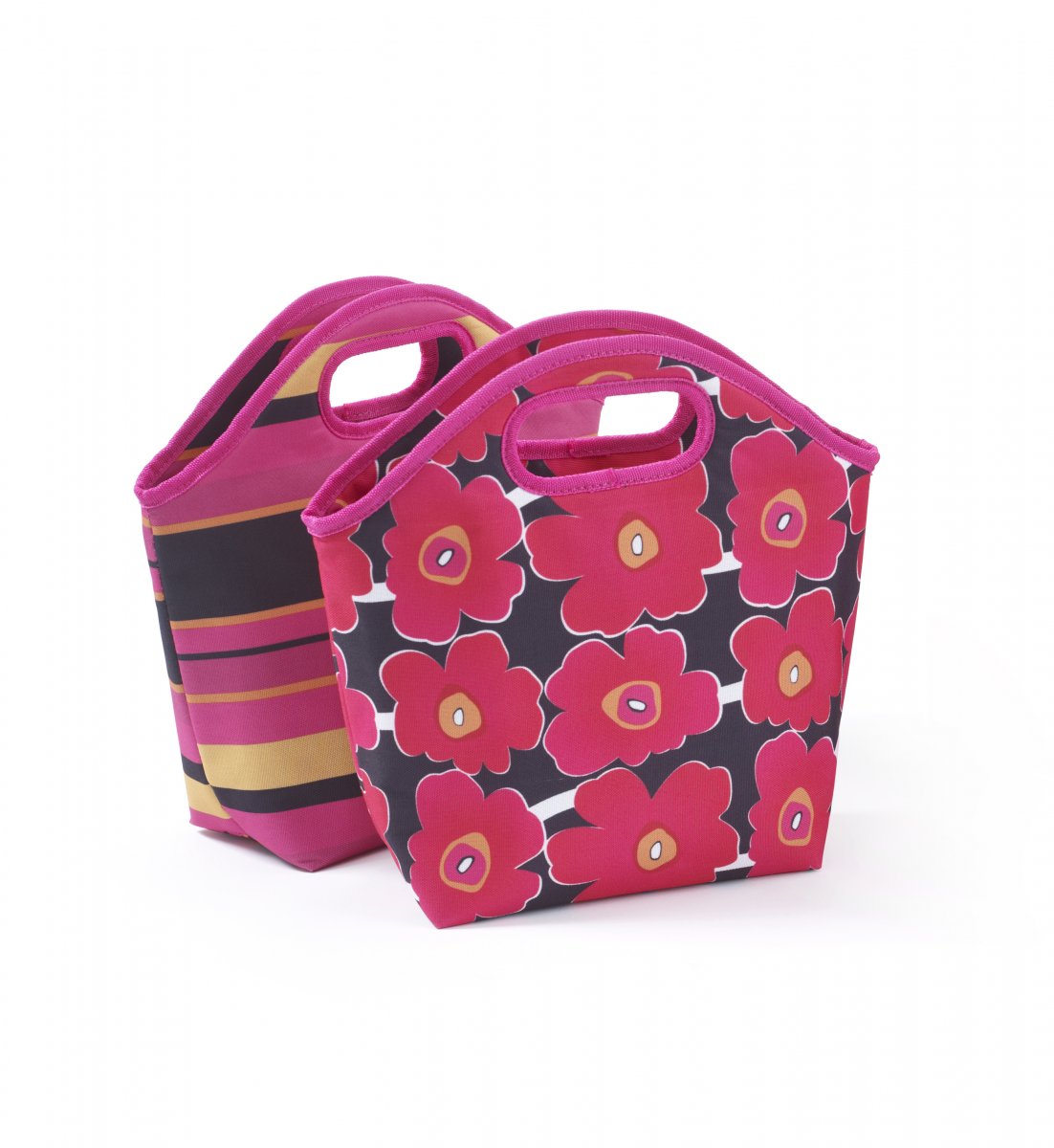 Bon-Ton, Shop Pink Collection
This year, pack your lunch in style! Bon Ton's Keeping it Cool Lunch Tote, available for $10, is one of many products available from The Bon Ton's Shop Pink Collection. Donations range from $1-$10 per purchase and the collection is available now through October in stores at Carson's, Bergner's, bergners.com, Boston Store, bostonstore.com, Bon-Ton, bonton.com, Elder-Beerman, elder-beerman.com, Herberger's, herbergers.com, Younkers and younkers.com.