Through her brand and on her own, the groundbreaking jewelry designer generously supported BCRF's mission over 11 years
The BCRF family is mourning the tragic passing of Alex Woo, founder and creative designer of Alex Woo, Inc., at the age of 47.
For more than 20 years, Alex created beautiful and timeless pieces through her eponymous jewelry line—earning recognition and a dedicated following by creating intricate sculptural charms, pioneering personalized jewelry through her celebrated Little Icons line, and so much more.
"We are devastated to lose a treasured member of the BCRF family far too soon," BCRF President and CEO Myra J. Biblowit said. "We will deeply miss Alex's kind heart, boundless creativity, and enthusiasm for advancing breast cancer research. She made an indelible mark on the jewelry industry—and we will cherish her memory and be forever grateful for her generosity."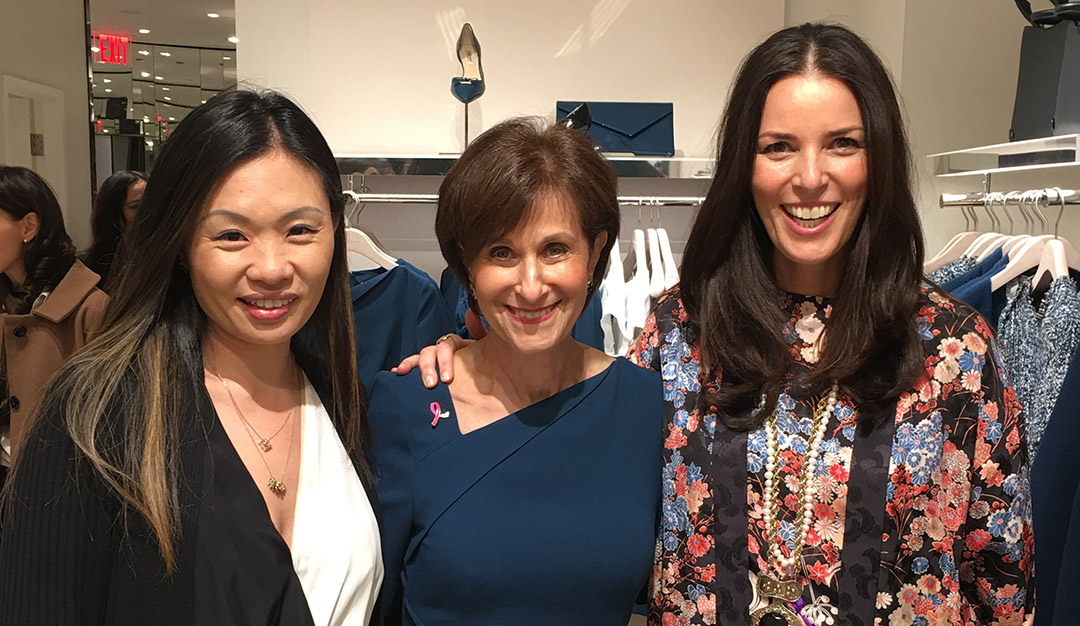 Alex's philanthropic spirit was imbued in her brand, and she was passionate about breast cancer research, with Alex Woo, Inc. donating more than $14,000 to BCRF. Following her mother's experience with breast cancer, in 2016 she designed the Activist PINK pendant to support BCRF's lifesaving research. The charm was a perfect example of Alex's passion for storytelling and the thoughtfulness she applied to everything she designed: The sculptural charm featured a breast cancer ribbon and was designed to sit up on its own as "a subtle reminder to stand together."
Since debuting the Activist PINK pendant, the Alex Woo brand expanded their generosity year over year. Last October, the brand debuted a second piece to raise critical funds for BCRF and remind women of their own strength: the MINI X SURVIVOR charm. The brand also curated additional pink jewelry pieces during Breast Cancer Awareness Month to further support research.
The BCRF family was deeply appreciative not only of Alex's support through her brand, but for her own kindness and personal willingness to donate her time to our cause. Alex attended BCRF events including the annual Corporate Partner Summit, and she was always willing to gift pieces for auctions to raise even more funds for breast cancer research. Alex was also a longtime board member of the Accessories Council, another organization that has supported BCRF.
Alex is survived by her loving husband, Ed Huang, and son, Alexander.