The San Antonio Breast Cancer Symposium (SABCS) is the largest breast cancer meeting in the world. Nearly 7500 physicians and scientists attended the 37th annual symposium, held December 9-13. Every year, the SABCS honors preeminent scientists who have made significant contributions in the breast cancer field. This year, we're proud to announce that those awards were given to five BCRF grantees: Drs. Joan Brugge, Mitchell Dowsett, James Ingle, Yibin Kang and Mary-Claire King.
Read more about Dr. King's proposal for population-wide genetic screening from the ASCO Post.
The William L. McGuire Memorial Lectureship
Established in 1992, the McGuire Lectureship commemorates the late Dr. William McGuire, who co-founded the SABCS in 1977, and his contributions to oncology. This year, Dr. James Ingle was awarded the honor to present his lecture, "Pharmacogenomics in the Quest for Precision Endocrine Therapy of Breast Cancer." He was recognized for his lifelong accomplishments and leadership in breast cancer translational and clinical research. The SABCS committee named him a "triple threat as an outstanding clinician, researcher and teacher."
In his lecture, Dr. Ingle highlighted how the revolution in genomic technology has changed translational research, ranging from our ability to translate discoveries in the laboratory to improvements in patient care. Dr. Ingle discussed his work, which focuses on the most common type of breast cancer, ER+. While ER+ breast cancers are very treatable with such anti-hormone therapies as Tamoxifen and aromatase inhibitors, there is still much to be learned. Today, research that links changes in genes to patient outcomes is helping to identify biomarkers that are hoped to predict which patients may or may not respond to anti-hormone therapies. One example is the discovery of mutations in the estrogen receptor gene that occur after treatment with anti-hormone therapies. By learning how these gene changes may cause drug resistance, scientists can then work on improving therapies for each and every patient.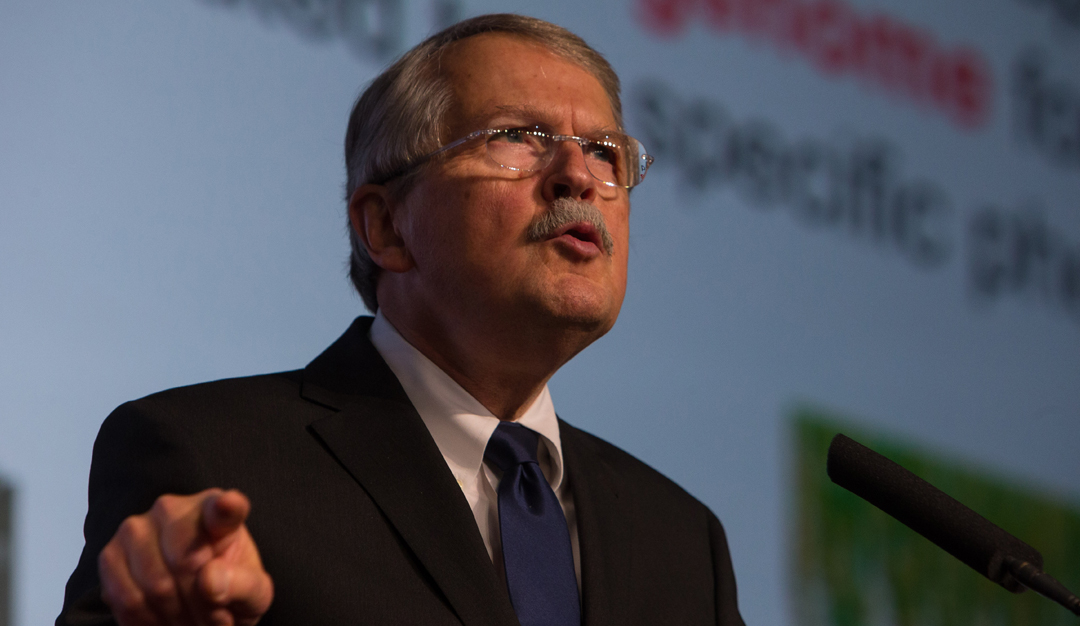 Brinker Awards for Scientific Distinction
The Brinker Award for Scientific Distinction recognizes leading scientists for advancing research concepts and for clinical application in breast cancer research, screening or treatment. The award is presented to both basic and clinical researchers who have made seminal advances in breast cancer. This year, the Basic Science Award was presented to Dr. Joan Brugge for her critical work in advancing our understanding of the molecular and cell biology of breast cancer.
BCRF grantee Dr. Eric Winer, who presented the award, said, "Joan Brugge is one of the most influential cancer biologists in the breast cancer community. Her brilliance and dedication are immediately apparent to anyone she meets, and she has made an enormous contribution to the field. Joan is a truly wonderful person with a huge heart and a passion to make the world a better place through scientific discovery."
In her lecture, "Building Upon Advances in Cancer Research to Improve Therapeutic Strategies in the Future," Dr. Brugge highlighted breakthroughs in the molecular analysis of tumors that are helping us to understand the diversity and complexity of metastatic and drug resistant breast cancers, two of the greatest challenges in breast cancer research. She spoke of the tumor microenvironment as an adaptable and robust ecosystem, changing in response to treatment. The challenge is to identify the vulnerabilities and attack with combinations of targeted drugs to break down the ecosystem.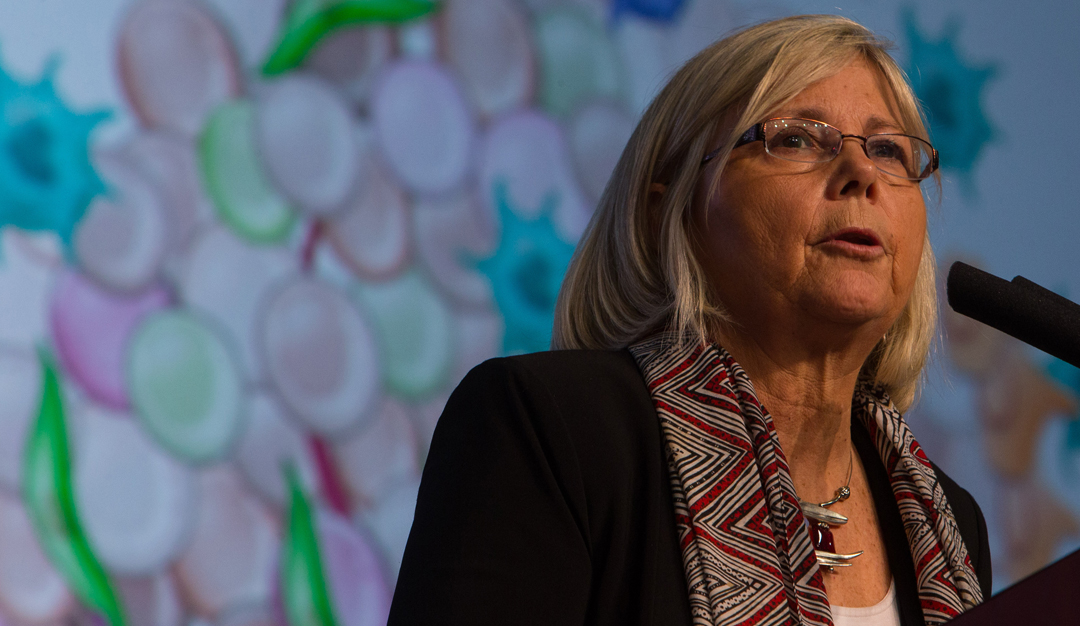 The Clinical Research Award was presented to Dr. Mitchell Dowsett for his contributions in furthering our understanding of the hormonal basis of estrogen receptor positive (ER+) breast cancer and translating this knowledge to the bedside to improve the efficacy of treatment and prevention.
Dr. George Sledge, who presented the award, called Dr. Dowsett "a leader in the application of cutting-edge science to large clinical data sets" who has "transformed our understanding of estrogen receptor positive breast cancer, improving our knowledge regarding prognosis and therapeutic benefit."
In his talk, "What Relevance Have Hormones for Breast Cancer in the Genomic Era?," Dr. Dowsett shared examples of how genomics is informing how best to treat ER+ breast cancer and predict which patients have a high risk of recurrence and which may not need chemotherapy. Thanks to Dr. Dowsett, we're learning more about the possible influence of anti-hormone therapies on gene expression and how measuring a woman's natural hormone fluctuations can provide information on sensitivity to these types of drugs.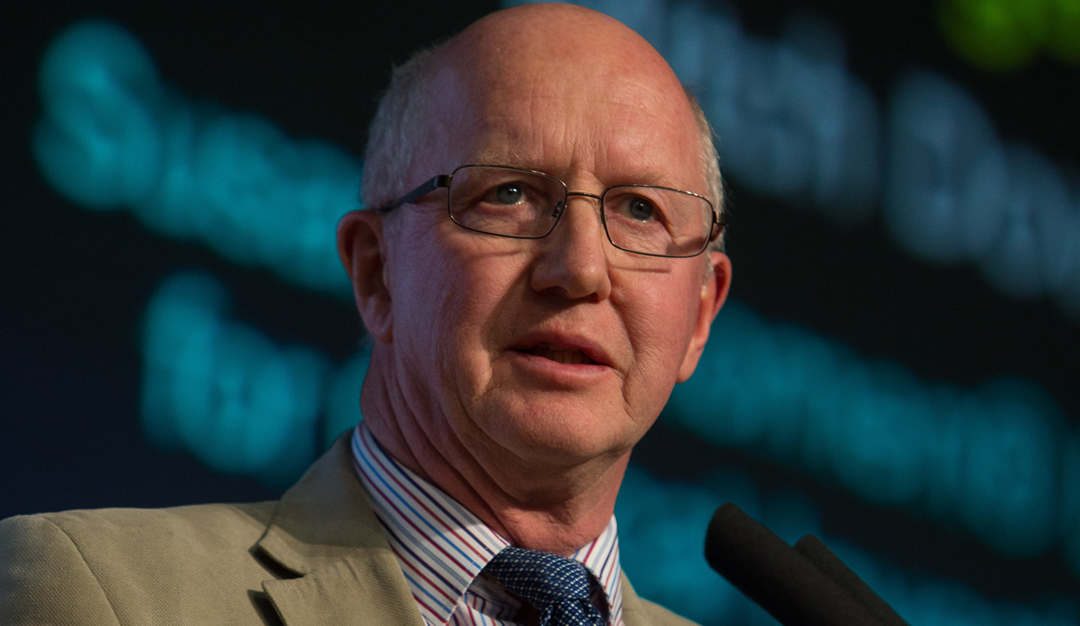 AACR Outstanding Investigator Award for Breast Cancer Research
This award, given by Susan G. Komen for the Cure and the American Association for Cancer Research, honors investigators under 50 whose work has or may have a far-reaching impact on the etiology, detection, diagnosis, treatment or prevention of breast cancer. This year, Dr. Yibin Kang was presented with the AACR Outstanding Investigator Award for deepening our understanding of bone metastasis and identifying potential drug targets to prevent and treat this debilitating disease.
In his talk, "The Origin of Metastatic Traits in Breast Cancer," Dr. Kang explained how breast tumor cells work to increase the activity of osteoclasts—cells that break down bone—to promote metastasis. His work has led to the discovery of a gene called "Jagged" that is released by tumor cells and activates osteoclasts in the bone.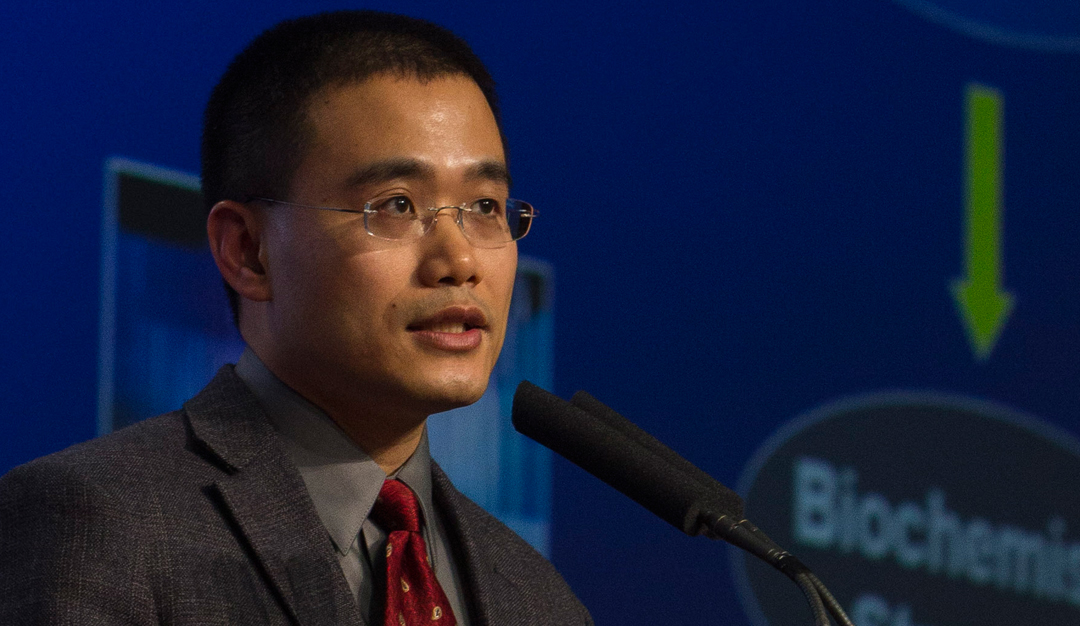 AACR Distinguished Lectureship in Breast Cancer Research
The AACR Distinguished Lectureship in Breast Cancer Research recognizes outstanding science that has inspired new perspectives on the etiology, diagnosis, treatment or prevention of breast cancer. This year's honor was given to Dr. Mary-Claire King for her many accomplishments, including the discovery of the BRCA1 gene's association with hereditary breast cancer. Her work has focused on understanding the inherited genetic factors that can increase a person's risk of developing breast and ovarian cancer, along with the molecular mechanisms of BRCA1, BRCA2 and other genes associated with an increased cancer risk.
Her lecture, "Genomic Analysis of Inherited Breast and Ovarian Cancer," was one of the highlights of SABCS. She shared findings from a recent study—conducted by her and her fellow BCRF collaborators, Drs. Ephrat Levy-Lahad and Moien Kanaan—on Israeli men of Ashkenazi descent. The most striking finding was the prevalence of BRCA gene mutations in women without a family history of cancer. By screening men for the mutation, Dr. King and her colleagues could identify women who would not otherwise have been tested. Dr. King believes that these findings support the need for more population-wide genetic screening starting at age 30, and she has appealed for new guidelines for genetic testing for BRCA mutations.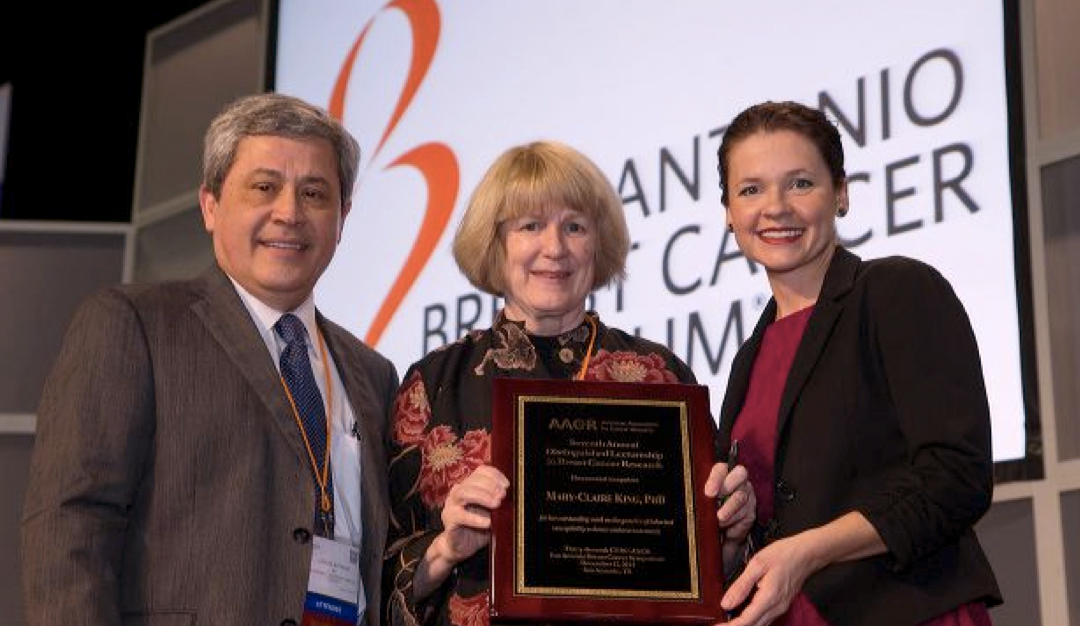 We congratulate our grantees on these outstanding accomplishments and are proud to support such game changers in science and cancer medicine.