BCRF Corporate Partners offer simple ways to give back this month and beyond.
BCRF partners are helping to fuel scientific advances and offering ways to make a small impact every day. From home improvement projects to crafting, office and school supplies, we're excited to share products that you can use every day and fund lifesaving breast cancer research.
Lands End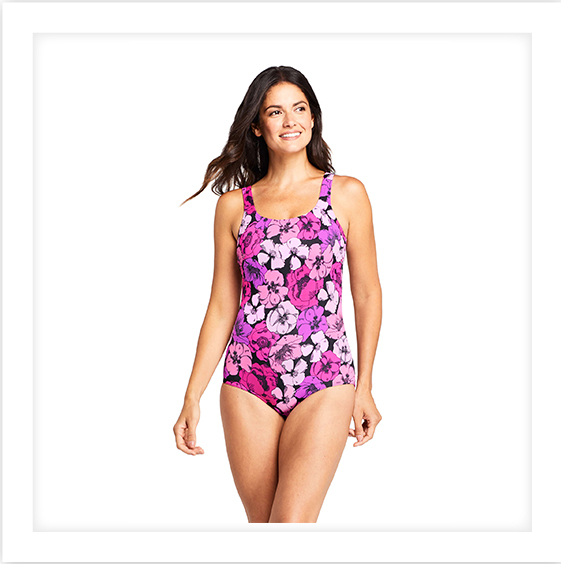 The suit that stays put, and makes an impact! Lands End is donating 20% of the purchase price from the Pink Poppy Floral Mastectomy Swimsuit, which features built-in soft cups to offer support and a pocket on each side of the bra to accommodate your prosthesis.
Officemate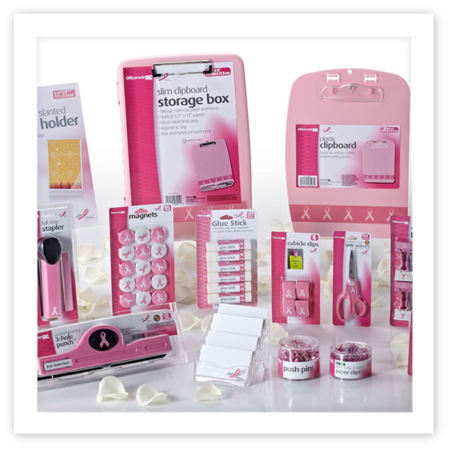 Make difference right from your desk! With each purchase of Officemate's Pink Themed Office Supplies, $0.10-$0.50 per purchase will benefit BCRF. These office supplies are available year-round and all support critical breast cancer research. The collection includes clipboards, staplers, various clips and magnets, scissors, sign holders, and desk accessories.
West Coast Novelty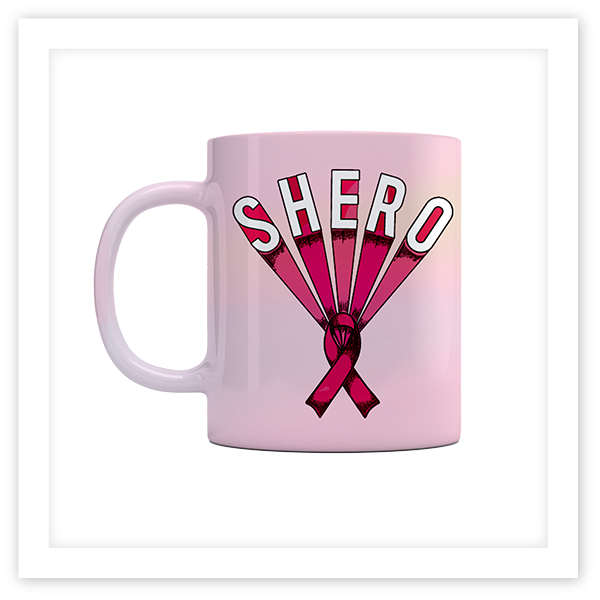 The Shero Mug is perfect for your morning coffee or a fantastic gift for the special Shero in your life. West Coast Novelty is donating $50,000 to BCRF this year regardless of sales, which will fund 1,000 hours of critical lifesaving breast cancer research.
AutoNation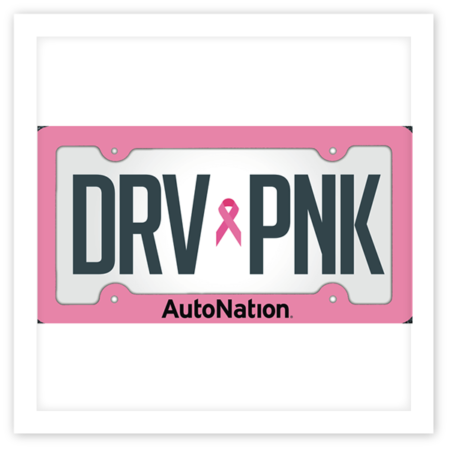 AutoNation is committed to driving out cancer. AutoNation invites every customer to Drive Pink by placing a pink plate on every vehicle sold or serviced raising critical awareness for breast cancer research. AutoNation has raised and donated over $20 million to fund lifesaving cancer research to date!
SmartStop Self Storage
We are thrilled to welcome SmartStop Self Storage to the BCRF Corporate Partner family this year! With over 120 locations across America and Canada, SmartStop Self Storage has committed to mobilize their diverse customer base to fund critical breast cancer research. SmartStop will be donating $5.00 directly to BCRF for every storage unit rental leased in the month of October.
Pentel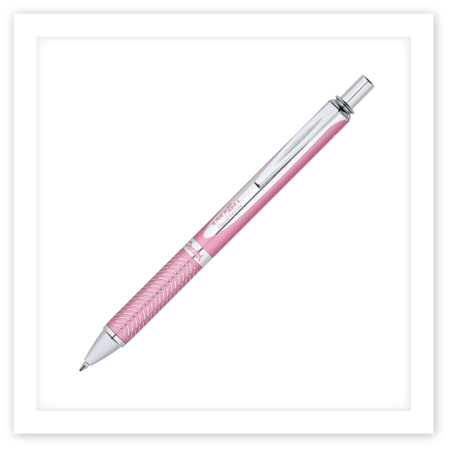 Write out breast cancer with Pentel's Pink by Pentel line of quality products that create a fabulous writing experience while supporting breast cancer research. This gel pen is perfect is for those who want to make a permanent statement and make a difference. Pentel will donate $.05 per pen sold, up to $15,000 to BCRF this year.
Superior Plus Energy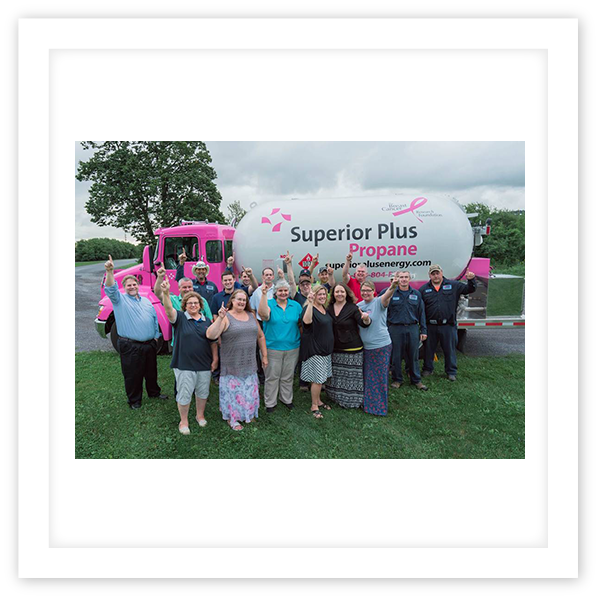 Since October 2010, Superior Plus has partnered with the BCRF to roll out a unique group of trucks that "deliver" a bold statement of hope. Decorated in pink and white, this very special fleet of vehicles is adorned with the Breast Cancer Research Foundation logo. For every gallon delivered by these trucks, Superior Plus donates $0.02 to BCRF with a minimum guaranteed donation of $50,000 per year.
Catherines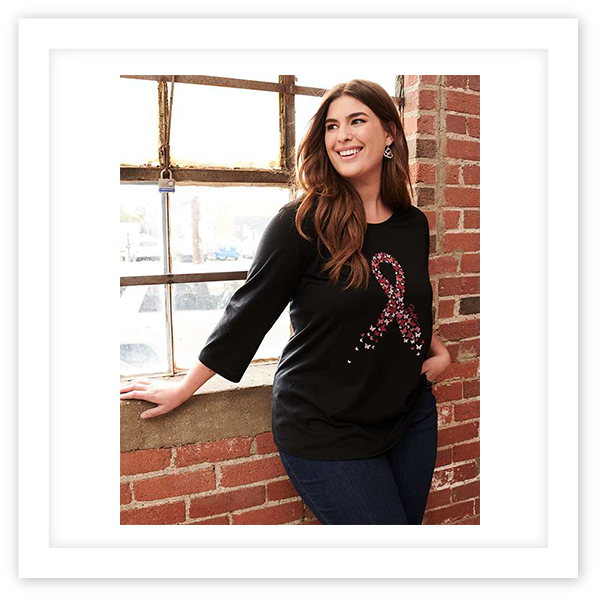 Catherines has curated a BCRF Collection this October featuring loungewear, accessories, and more, with 10% of all purchases being donated to the foundation. This year, Catherines is funding the work of BCRF researcher Debra L. Barton, RN, PhD, whose studies focus on improving the quality of life of female breast cancer thrivers.
Missouri Star Quilt Company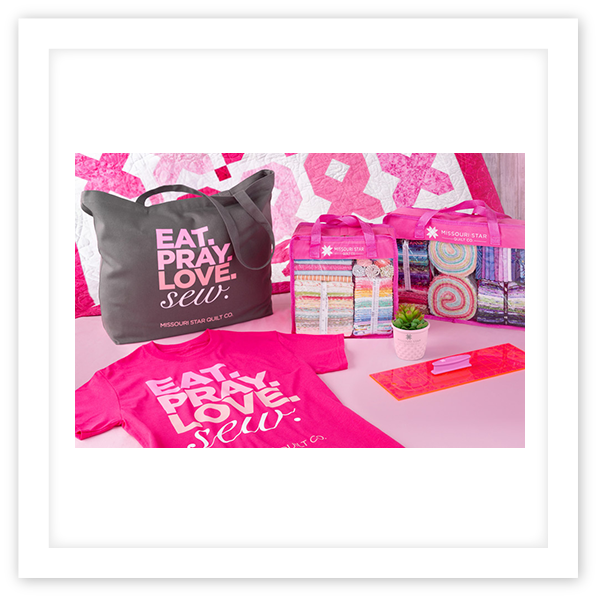 In support of Breast Cancer Awareness month, Missouri Star Quilt Company has curated a fabulous crafting collection featuring pink fabric, notions, precuts, and more. Missouri Star Quilt Company will be donating $10,000 to BCRF regardless of sales.
Capezio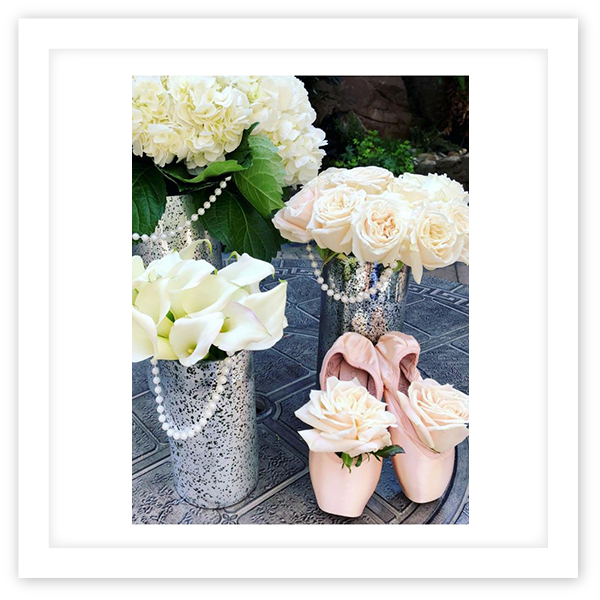 Show your design and your support for lifesaving research with Capezio. 50% of all craft pointe shoe purchases will be donated to BCRF in honor of Capezio's Craftin' for a Cure initiative. Create your perfect pair of display shoes and show your support of breast cancer research every day.
CertaPro Painters®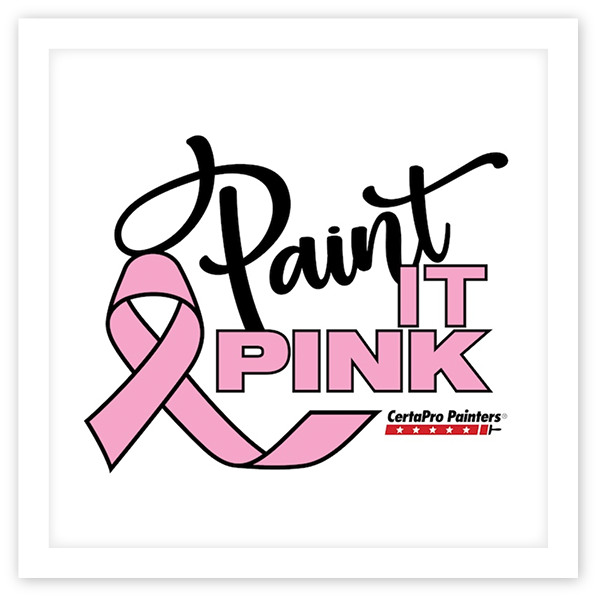 BCRF is proud to welcome CertaPro Painters® as a new partner this year. Participating franchisees will donate $5 to BCRF from every residential interior paint job completed between October 1 and October 31. 
D'Arrigo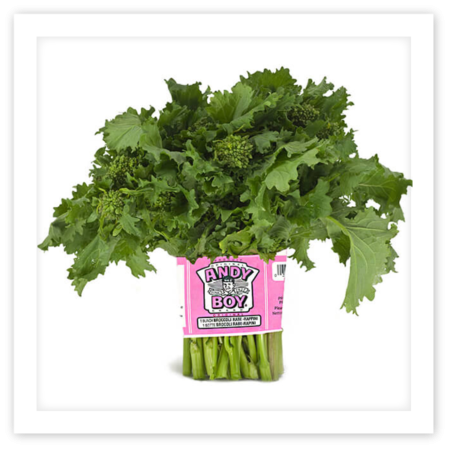 Research has show a healthy diet can help improve overall health and lower the risk of breast cancer. D'Arrigo CA's line of Andy Boy products can be found in grocery stores across the country. Thank you D'Arrigo for your support since 1999!