Christine Winston's fundraiser raised a record amount this year for BCRF's Pink Promises event
After her friend was diagnosed with breast cancer five years ago, Christine Winston remembered feeling helpless. As she watched her friend go through surgery, treatment, and eventually enter remission, she felt inspired to help others facing a cancer diagnosis.
"When my friend was diagnosed with breast cancer we spoke about what I can do to help," Winston said. "She explained that each of her doctors expressed the same thought: research is the key."
Winston decided to turn her life passion into a way to support breast cancer research. As the owner of Elite Gymnastics in Amityville, New York, she transformed the team's annual spring meet into "Flip for a Cure" – a four-day invitational where 1,000 gymnasts come to compete as well as raise funds for BCRF's annual Pink Promises event. In addition, a scholarship is presented each year to a gymnast who has been impacted by cancer. 
"Each year we hear more stories from the participants. All express an appreciation for providing a venue that make them feel like they are contributing and doing something," Winston said.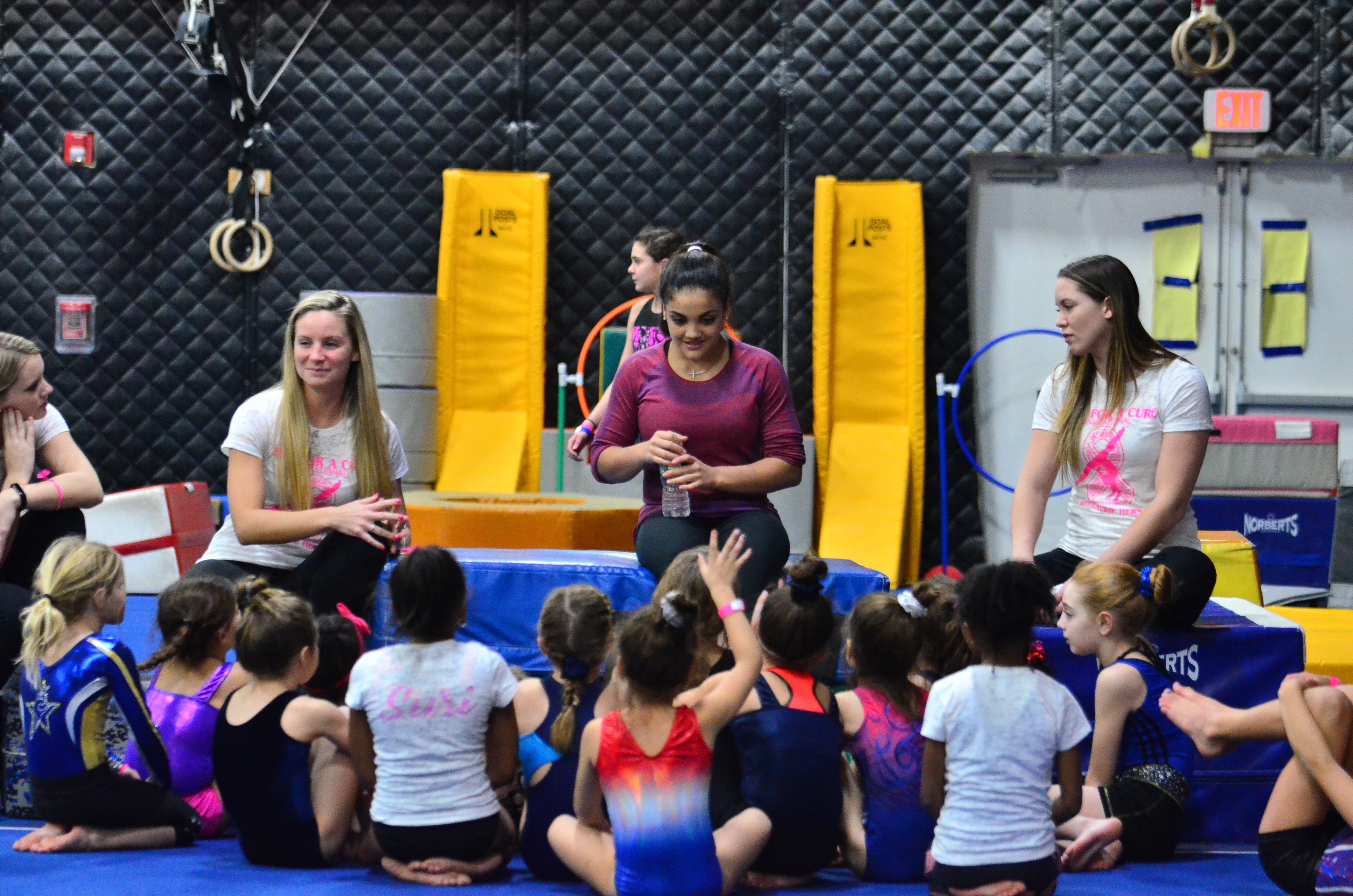 This year, the event hosted a special guest; Olympic medalist Laurie Hernandez showed her support and greeted the gymnasts. She motivated the young athletes with words of encouragement as well as ways to improve their skills.
"She discussed not giving up and the value of hard work," Winston said. "She took time with each of the kids and made each one feel special."
Not only did the Olympian help the gymnasts on the balance beam, but she also inspired others to donate to the cause. This year the event raised a record $97,000 for BCRF.
For Winston, the annual event brings her closer to her goal.
"We understand the importance of research in finding a cure so that maybe these gymnasts will not have to worry about breast cancer in their future."