BCRF's Corporate Partners offer jewelry pieces and designs to your wardrobe that make an impact this October
From jewelry to accessories, we're excited to share products that give back to the Breast Cancer Research Foundation. By shopping with our partners, you are placing funds in the hands of investigators around the globe working tirelessly to bring an end to this disease.
Mantraband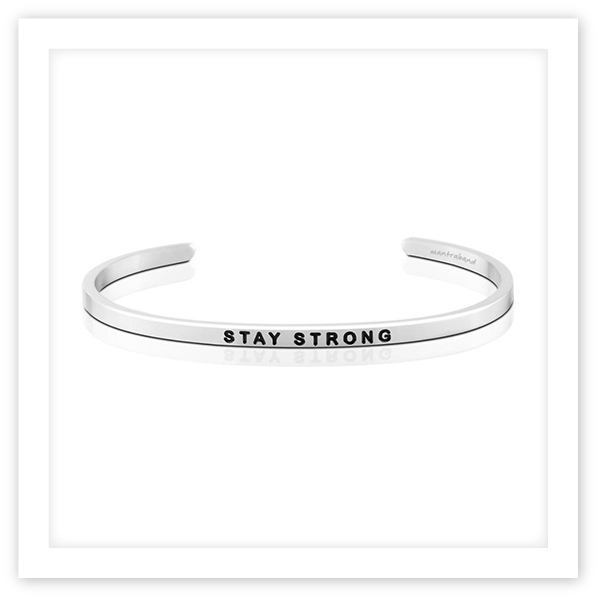 Mantrabands are bracelets with an uplifting message that promote a lifestyle of optimism, positivity, and mindfulness. The CharityBands™ line of bracelets support charities that create positive impact on women's issues. The Stay Strong CharityBand comes in gold, silver and rose gold, and $5 from each Stay Strong CharityBand sold is donated to the Breast Cancer Research Foundation. Wear this band as a reminder of your impact on research and always stay strong!
Henri Daussi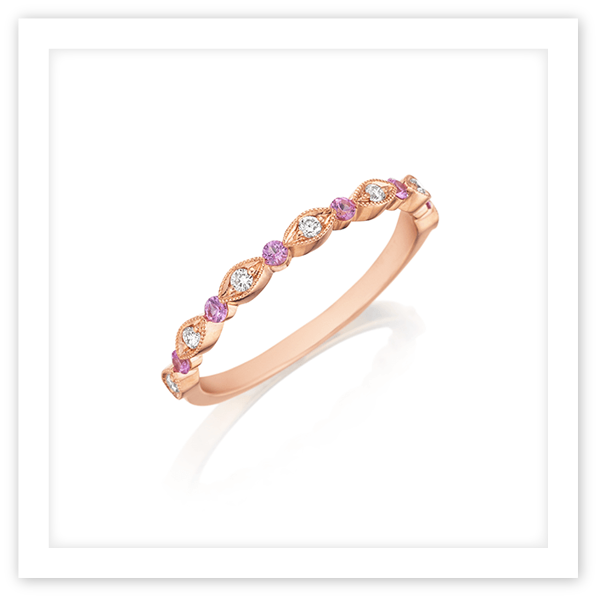 Henri Daussi, proud BCRF partner since 2015, has raised $40,000 for lifesaving breast cancer research. Available now, 20% of the purchase price of this gorgeous 14k rose gold diamond ring with pink sapphire band will go directly to BCRF. 
Kendra Scott
Kendra Scott's Giveback Suite features light pink opal this year! Throughout October, Kendra Scott donates 20% of the purchase price up to $125,000 from the Giveback Suite collection, and for every jewelry piece purchased, Kendra Scott donates a gift of jewelry with a handwritten note of encouragement to a woman undergoing breast cancer treatment.
Sabika
Wear a piece of the cure this October when you purchase the Basics Pink Party Sabika Vienna® Studs, featuring a Light Rose crystal in the Sabika Cut® Created by Swarovski. Sabika has been a partner of BCRF since 2016 and raised over $260,000, equivilant to funding over a year of lifesaving research!
Alex Woo
Dedicated in the fight against breast cancer and in a continual effort to raise awareness, Alex Woo designed the Activist PINK Pendant as a sleek sculpture that can sit up on its own - a subtle reminder to stand together. Since 2010, Alex Woo has raised $9,000 to advance the world's most promising research.
Vhernier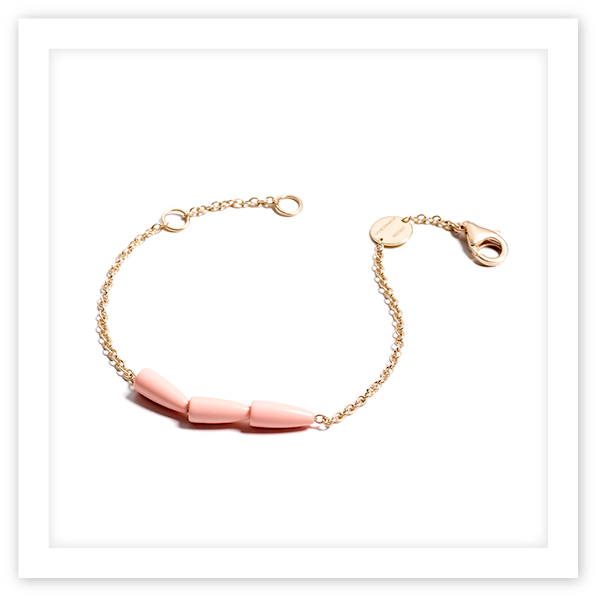 A maker of fine jewelry, Vhernier created a custom, limited-edition BCRF Calla Pink Ribbon Bracelet. Made of 18k rose gold and pink opal, Vhernier donates 30% of the purchase price for every bracelet sold. That means each bracelet funds four hours of research! Vhernier has committed to selling through the entire run of Calla Pink Ribbon bracelets to continue funding critical breast cancer research.
ALEX AND ANI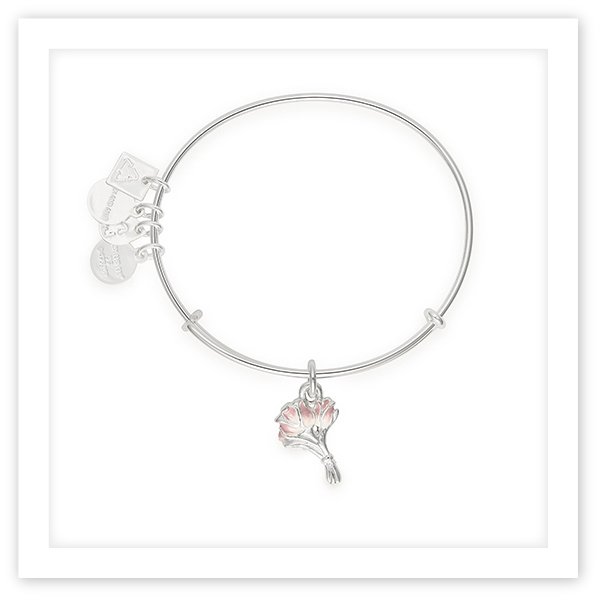 With hopeful vibrations, this rosy flower works to brighten the spirit of others - in good times and bad. Where there's genuine optimism and hope, there's light and new beginnings. Take a deep breath. Rejuvenate your soul. ALEX AND ANI will donate 20% of the purchase price of the Pink Tulips bracelet, with a minimum donation of $50,000 between January 2018 and December 2019 to BCRF.
David Yurman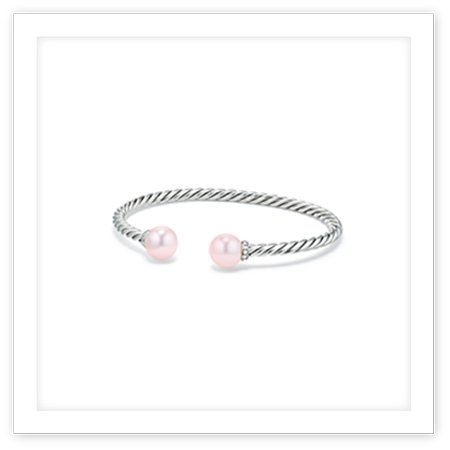 This new design celebrates David Yurman's decade-long partnership with the Breast Cancer Research Foundation in the fight against breast cancer. During the month of October, David Yurman will donate 20% of the purchase price from each Solari Bracelet with Cultured Pink Pearls and Diamonds sold to BCRF.