5 Designer Jewelry Items to Support BCRF's Mission
BCRF partners play an integral role in funding breast cancer research, and we're fortunate that our Shop Pink family includes some of the world's finest jewelry makers. Specializing in expert craftsmanship and utilizing the finest metals and gemstones, these partners make it easy to give back while making a fashion statement. This October, make your next special occasion even more extraordinary with items from this collection.
TARA Pearls
Who doesn't love to stack? This natural color 11x12mm white freshwater pearl braided pink faux leather and sterling silver bracelet is perfect for wearing alone or stacking. Made with a flexible steel wire, this bracelet fits most. TARA is inscribed on the silver on one side of the pearl and BCRF on the other side.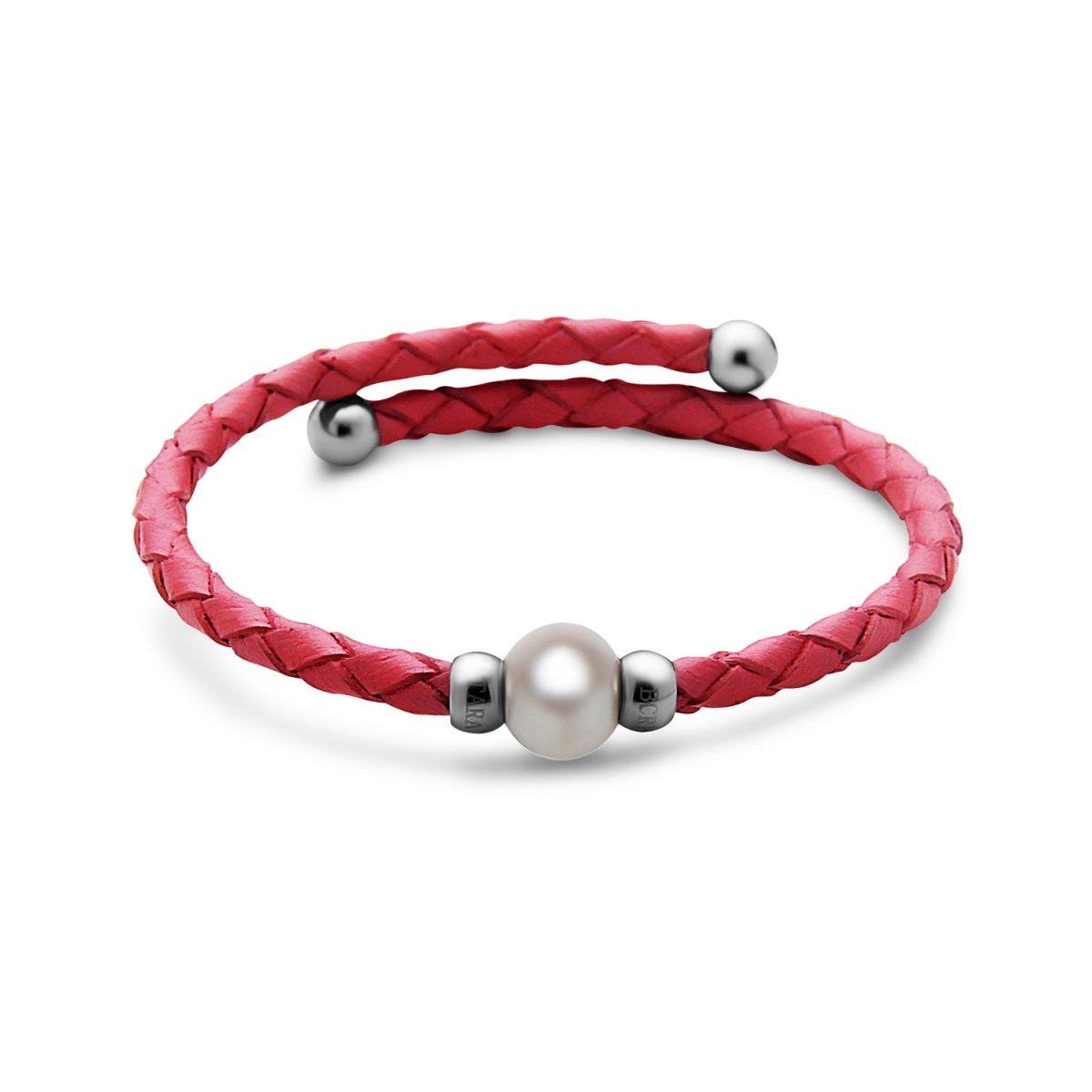 Price: $30
Donation: 10% of purchase price
Available year-round, click here.
Monica Rich Kosann
"Strength" Poesy Ring Necklace
This year, we are thrilled to welcome Monica Rich Kosann to the BCRF partnership family. Designed to make a statement, The Monica Cares "Strength" Poesy Ring Necklace is available in either sterling silver or 18K rose gold, both with pink sapphire (.12 carats).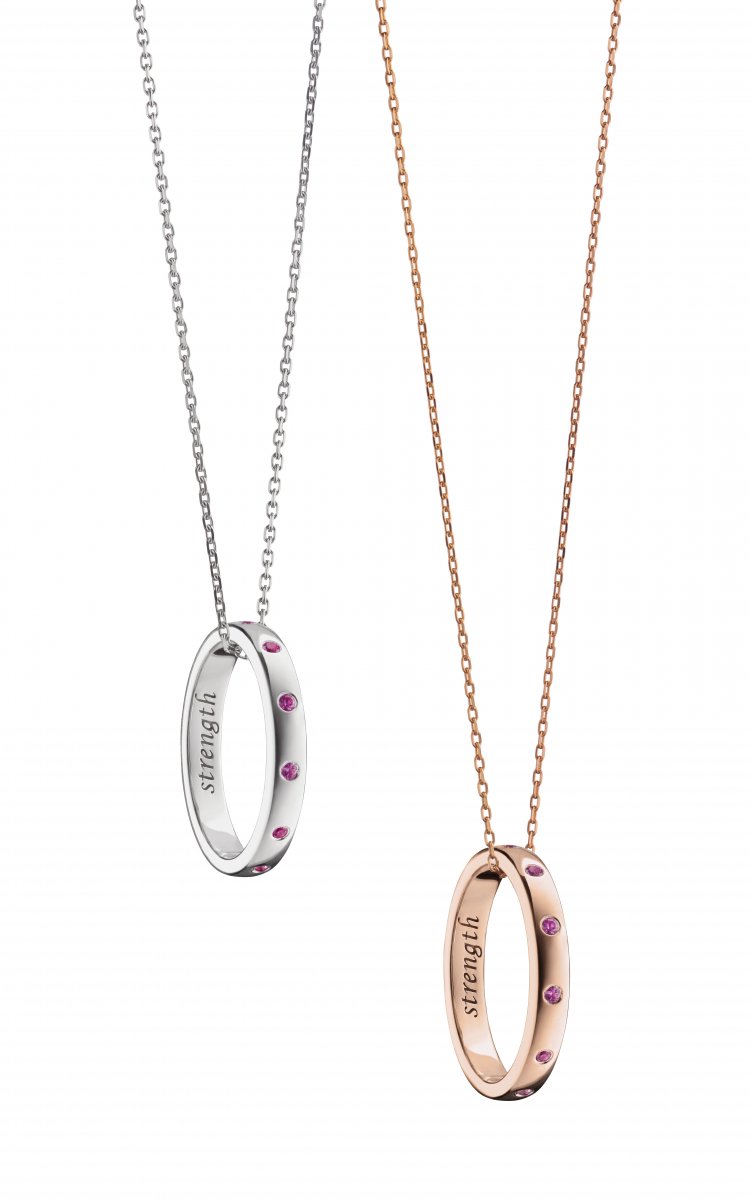 Silver necklace: $145
Gold necklace: $850
Donation: 50% per purchase
Available beginning September 1, click here.
Michael Aram
Michael Aram is known for his timeless designs inspired by the beauty of nature. With no exception, the Limited Edition Pink Mother-of-Pearl and Diamond Heart Necklace was created as a beautiful tribute to those affected by breast cancer.
Sterling Silver, Mother Of Pearl, Diamonds, 0.08 Total Carat Weight, 24" Length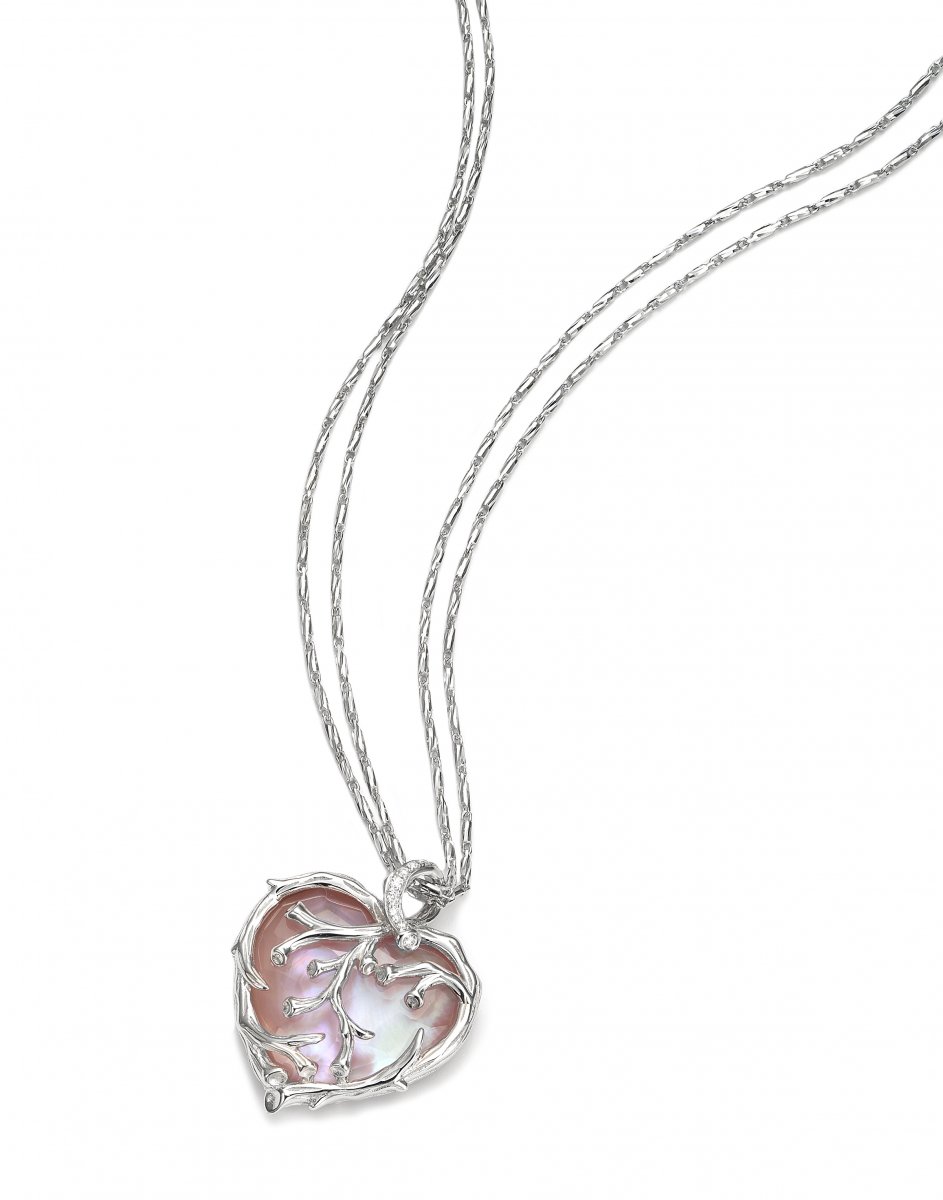 Price: $575.00
Donation: $100 per purchase
Available year-round, click here.
Henri Daussi
Henri Daussi's 18K rose gold diamond and pink sapphire band serves as a delicate delartion of support for BCRF's mission.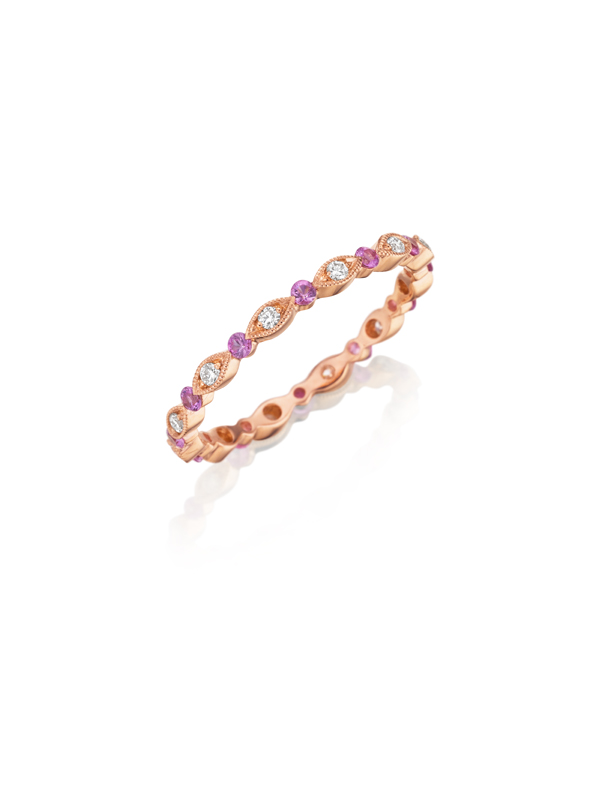 Halfway band: $800.00
Eternity band: $1200.00
Donation: 20% of retail price: $160 for halfway band and $240 for eternity band
Only sales made online at HenriDaussi.com are valid for this offer starting October 1, 2015.
David Yurman
Spiritual Bead Bracelets
The Spiritual Beads bracelet from David Yurman is beautifully designed in two options. One with Pave Bead in Guava Quartz and Rhodalite Garnet and another in Guava Quartz. Now in a more delicate scale with an exclusive new sterling silver clasp, the smooth guava quartz beads are paired with sparkling rhodalite garnet. As a colorful accent, this blush-hued piece is perfect for stacking with other bracelets.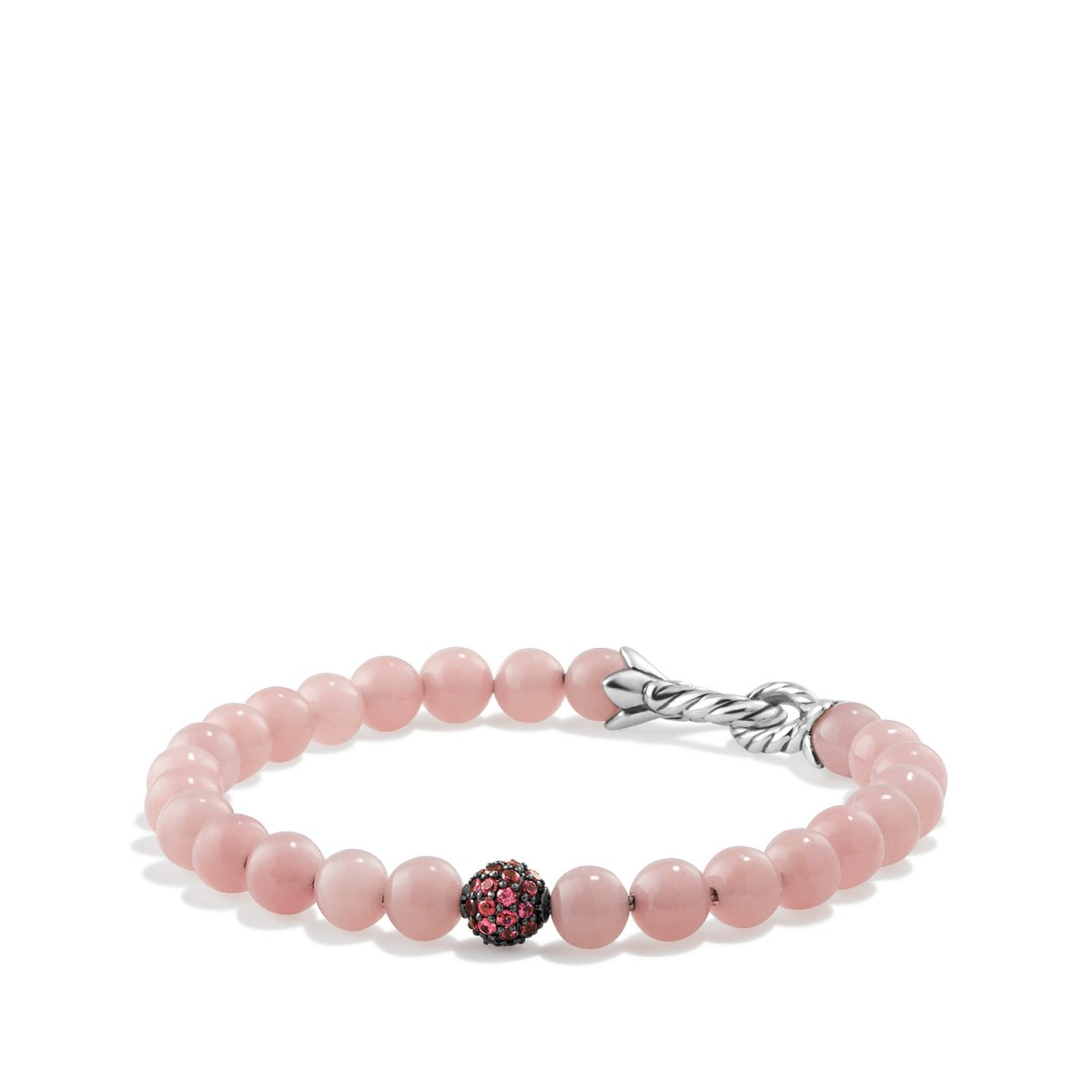 Price: $895 (with pave bead) and $350 
Donation: 20% of purchase price
Available October 1-31, 2015 at David Yurman retail stores and online.