The BCRF investigator since 2017 will be recognized for pioneering research
Each year at our annual Symposium and Awards Luncheon, BCRF honors one investigator with the Foundation's highest honor: the Jill Rose Award for Scientific Excellence. This year, BCRF is proud to recognize Dr. Maria Jasin for her outstanding contributions to science and breast cancer research.
"I am truly humbled. As a basic researcher, I never expected to receive this prestigious award. Oncologists are the ones at the front lines," Dr. Jasin said. "However, this award speaks to the importance of basic research for impacting clinical outcomes. Knowing how genes work at a molecular level provides the rationale for improving outcomes."
A member of the Developmental Biology Program at Memorial Sloan Kettering Cancer Center, Dr. Jasin is a pioneer in DNA repair research, and her work is considered a basis for breakthroughs including CRISPR gene editing.
Dr. Jasin and members of her lab focus on homologous recombination, a process that repairs broken DNA to maintain an intact genome. With BCRF support, she is studying how changes in the mammary gland affect DNA damage responses—and how this process could be manipulated to create new therapies particularly for BRCA mutation carriers.
"We showed that the breast cancer suppressors BRCA1 and BRCA2 are critical for this process," Dr. Jasin said. "BCRF-funded research is taking this to another level to specifically look at repair processes in the mammary gland, which is much more difficult but is of course more physiological."
For her outstanding accomplishments, Dr. Jasin has received numerous honors including the 2019 Shaw Prize in Life Science and Medicine (often called the "Nobel of the East") and the 2018 Basser Global Prize, and she was elected to the National Academies of Sciences and Medicine and the American Academy of Arts and Sciences.
Dr. Jasin shared that this BCRF award was meaningful, because her mother, Anne Jasin, died from breast cancer in her 40s. Below, Anne stands with her daughters Joanne (in the middle) and Dr. Jasin (right), about a year before Anne passed away.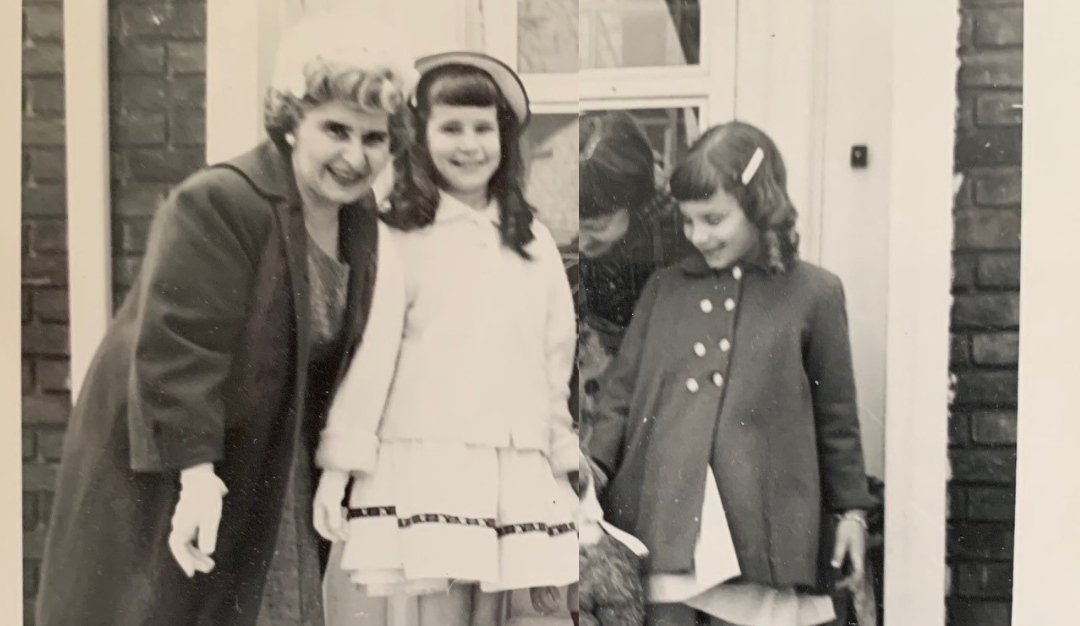 Dr. Jasin has been a BCRF investigator since 2017, and her grant is supported by the Estée Lauder Companies' North American Research & Development and Manufacturing Award.
"I love being part of a research community focused on battling this complex disease," Dr. Jasin said. "BCRF funding also allows more creative research than other agencies, which is often critical for the truly big breakthroughs."
Past Jill Rose award recipients include:
Lesley Fallowfield (2021); William Kaelin (2020); Eric Winer (2019); Hedvig Hricak (2018); Nancy Davidson (2017); Charles Perou (2016) ; Joan Brugge (2015); Peter Greenwald (2014); Titia de Lange (2013); Gabriel Hortobagyi (2012); Mina Bissell (2011); Angela Brodie (2010); Martine Piccart (2009); Robert A. Weinberg (2008); George Sledge (2007); Larry Norton (2006); Patricia Ganz (2005); Michael Bishop and Harold Varmus (2004); Bernard Fisher (2003); Harold Freeman (2002); Arnold Levine (2001); Walter Willett (2000); John Mendelsohn (1999); Benita Katzenellenbogen (1998); Judah Folkman (1997); and Mary Claire King and Joan Marks (1996).