BCRF's powerhouse leadership cohort continues to grow with the addition of Lisa Harbert, Sinesia Karol and Pheodora Shin
BCRF's Advisory Board—a cohort of female ambassadors whose dedication to research has changed the very face of breast cancer—is proud to welcome three new additions. Lisa Harbert, Sinesia Karol and Pheodora Shin join this dynamic, powerful board, strengthening BCRF's ability to propel research forward, faster.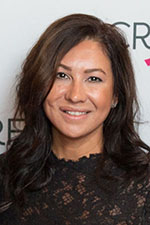 Sinesia Karol is Founder and Creative Director of her namesake international luxury swimwear line. Sinesia Karol has been a devoted friend and supporter of BCRF for over a decade. Having lost a loved one to breast cancer, Sinesia and her husband Bill are personally dedicated to ending breast cancer. They have served as Co-chairs of the Boston Hot Pink Party for the past three years, playing a pivotal role in the fundraising success of this event, and supporting BCRF's continued growth in New England.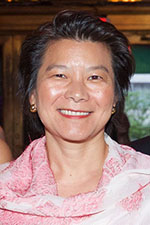 Pheodora Shin, MD is a physician who lives in New Jersey with her husband Myung, and their three children, Grace, Ryan and Matthew. She was diagnosed with breast cancer at age 45, after both her mother and aunt had been previously diagnosed. Dr. Shin and her family began supporting BCRF in 2015, when they attended the NYC Hot Pink Party to celebrate Pheo's five years of survivorship. Since then, she has been a dedicated supporter and ambassador for BCRF, sharing her story publicly to help inspire and encourage generosity from others.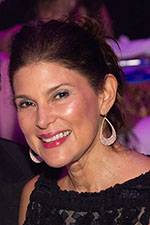 Lisa Harbert is an entrepreneur and former HR executive with a passion for supporting BCRF's mission to end breast cancer. Lisa and her husband, Ted, have served on the Host Committee for the Hamptons Paddle & Party for Pink for several years; they are also Agenda Advisors for BCRF's young professionals organization, The Pink Agenda, inspiring philanthropy in the next generation. Lisa has generously contributed her time and talents to ensure the sustained success of several BCRF fundraising events and looks forward to participating as a member of the Advisory Board to help advance the world's most promising breast cancer research.
BCRF moves forward everyday in its work thanks to the cumulative efforts of its leadership, researchers, supporters, and staff. Learn more about them at bcrf.org/about.