This Women's History Month, and everyday, BCRF is proud to partner with women-founded and women-led brands.
At BCRF, our corporate partners help accelerate research breakthroughs that improve cancer prevention, diagnosis, treatment outcomes, and survivorship. This Women's History Month, we thank all our brand partners who are championing women's health and helping fund lifesaving breast cancer research.
We're proud to partner with women-founded and women-led companies that support our mission including: Adina's Jewels, AERIN, Alex Woo, Anine Bing, Bandier, Beautyblender, CUUP, Dee Ocleppo, Erin Condren, Ippolita, Kendra Scott, Koi, Lilly Pulitzer, Manic Panic, Mantraband, NakedCashmere, Ouidad, Pretty Rugged, Pronovias, Sabika, S'well, TIEM, Tory Burch, Tracy Anderson Method, and Veronica Beard.
Here, we highlight a few you can support today to fund breast cancer research.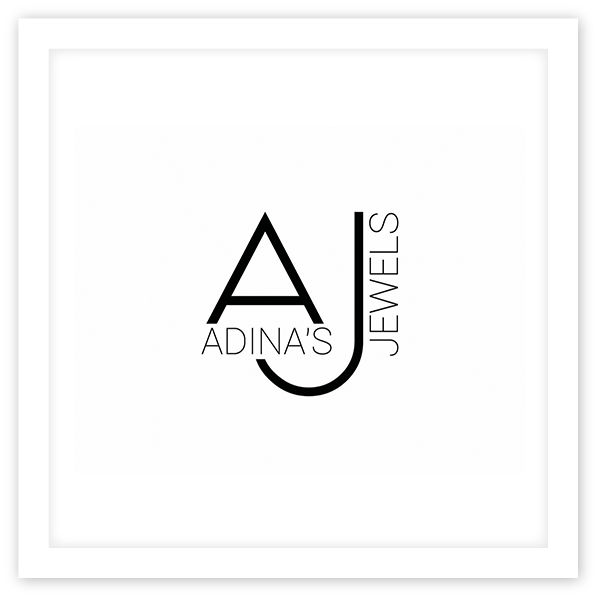 Adina's Jewels
Adina's Jewels, a new-to-BCRF-partner in 2020, will be supporting breast cancer research year-round. Adina's Jewels customers will have the opportunity to round up their purchase at check out in support of BCRF and the brand will match 100% of all customer donations. Inspired by her grandmother who was impacted by the disease, the brand's founder, Adina Kamkhatchi, is passionate about supporting lifesaving breast cancer research through her company's partnership with BCRF.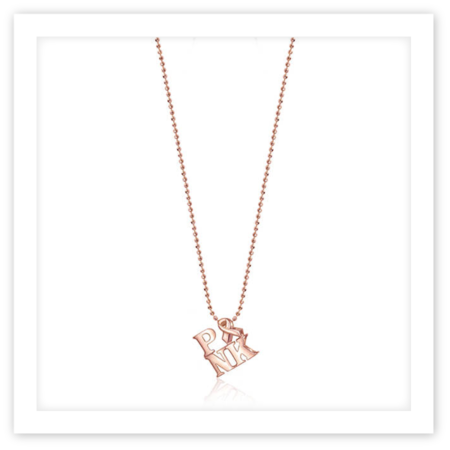 Alex Woo
Alex Woo is an award-winning designer who has been creating personal and timeless jewelry for more than 20 years. As someone dedicated to advancing breast cancer research, Woo designed the Activist PINK pendant as a sleek sculpture that can sit up on its own—a subtle reminder to stand together. Twenty percent of the purchase price of every necklace sold is donated to BCRF.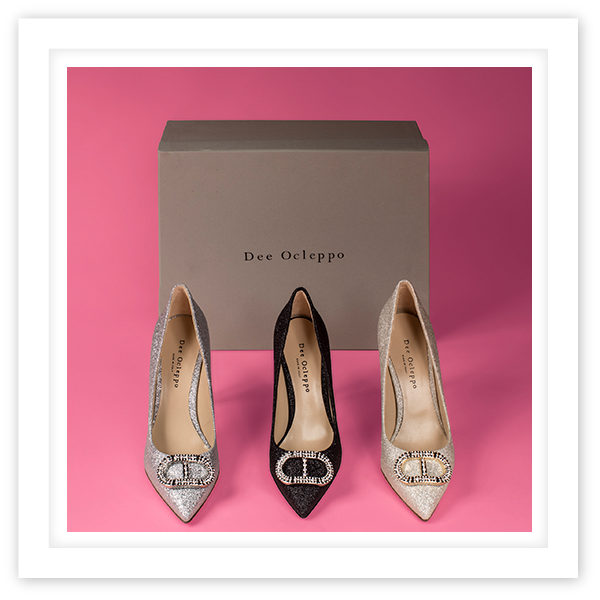 Dee Ocleppo
The brand supports BCRF year-round by donating 10 percent of annual revenues—meaning every product supports BCRF and the lifesaving research we fund. As a longtime personal supporter of BCRF, Dee, who launched her namesake label in 2018, recognized an opportunity for her pink-soled shoes and pink-lined handbags to do good. In 2019, Dee joined BCRF's Board of Directors, furthering her commitment to breast cancer research.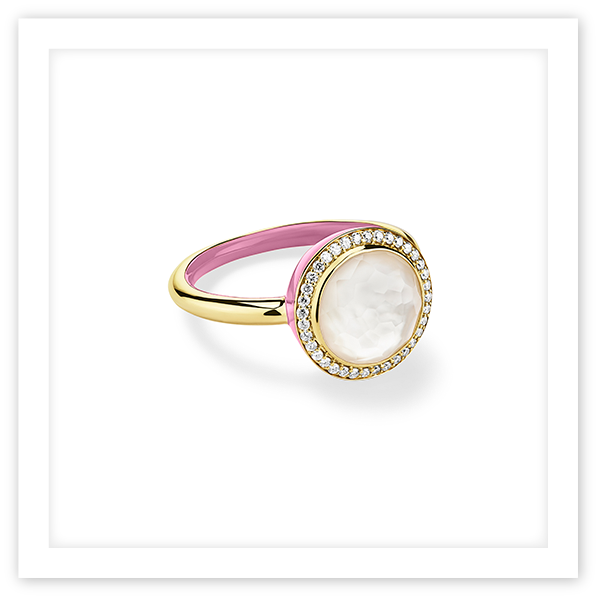 IPPOLITA
"I love the idea of women buying jewelry for themselves," says Ippolita Rostagno, founder of IPPOLITA. "It's wonderful to have witnessed a confidence revolution: The modern woman waits for no one and buys jewelry for herself." With women's empowerment and causes being important to Rostagno, IPPOLITA has pledged to make a 20 percent donation to BCRF from every purchase of her special-edition Rose or Magenta Carnevale Ring this year.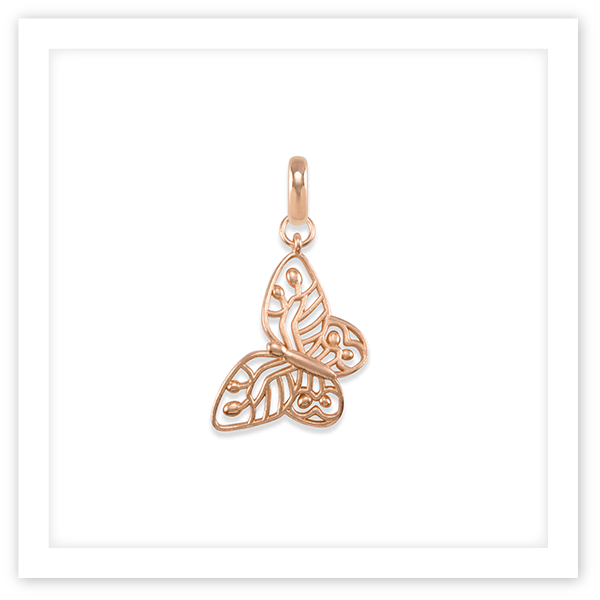 Kendra Scott
As a creative mind with a love of natural gemstones, Kendra Scott designed her first collection of jewelry in 2002. Since she began her company, Kendra has lived by three core values: family, fashion, and philanthropy. She created a brand and culture that authentically values giving back and making a positive difference in the community. In 2018, Kendra also joined BCRF's Board of Directors. "Breast cancer is a disease that has affected so many of my loved ones," Scott says. "Their strength through the struggle inspires me." Fifty percent of the sales of the Breast Cancer Butterfly Charm will support Scott's BCRF research grant, The Kendra Scott Award in Honor of Holley Rothell Kitchen.
koi
In 2006, in a small cramped L.A. apartment, Kathy Peterson started koi with a simple mission: Make scrubs people love to wear. Today, koi is proud to be one of the only independently owned, woman-run companies in the industry. koi has been a part of the BCRF Partner Family since 2013 with the koi Cares Courage Collection of designer items for nurses and other medical professionals. $2 from each scrub top benefits breast cancer research.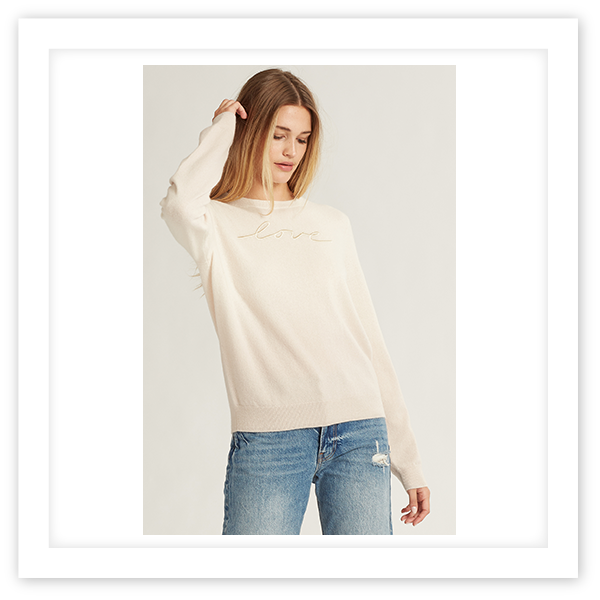 Naked Cashmere
"The LOVE Collection is straight from my heart," says Leslie Gifford, creative director and president of Naked Cashmere. Gifford created the LOVE collection to make an impact and support research with every purchase. For every item sold from the collection, up to $50 will be donated to BCRF. Gifford also sits on BCRF's Advisory Board.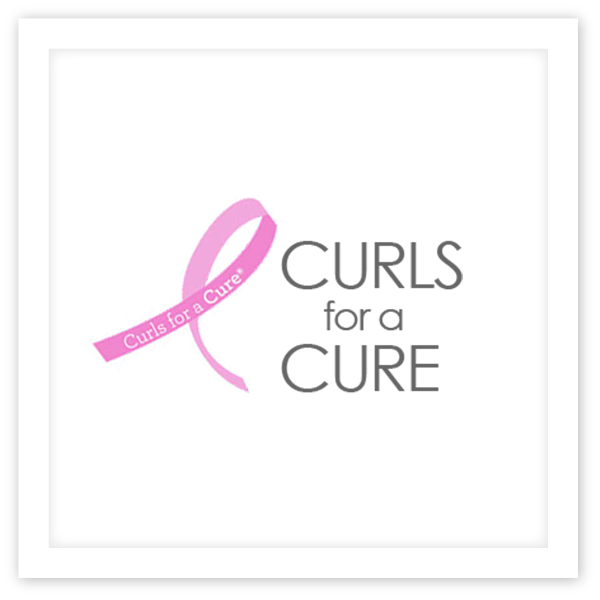 Ouidad
As a hairstylist, Ouidad has witnessed women lose their hair during breast cancer treatment. Her own experience with the disease gave her a new perspective on this loss, and she decided to make it a priority for her company to address the unique needs of this community. Ouidad has supported BCRF's mission for 15 years—first through her namesake company, Ouidad, and most recently through the Curls for a Cure year-round donation program. "I think research is changing the world," she says. "It changed mine. I'm a result of research."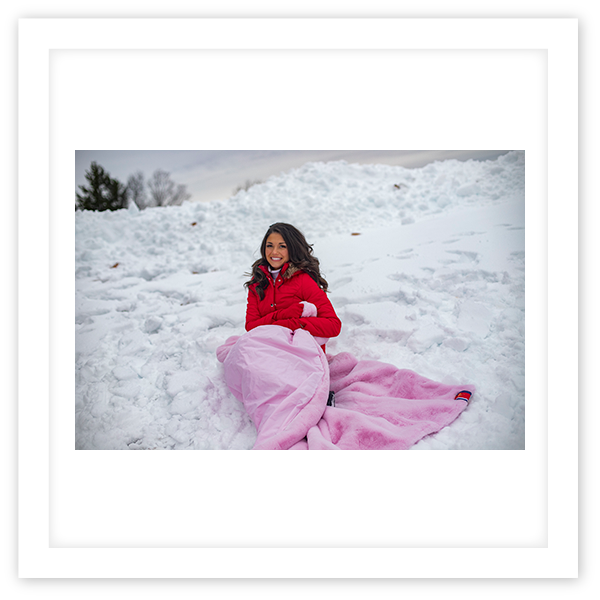 Pretty Rugged
Pretty Rugged has launched their partnership with BCRF in honor of Sheila Mendleson, Pretty Rugged's Director of Business Development and Collaborations, who is celebrating seven years being cancer-free. This year, Pretty Rugged has committed to donating $10,000 through the sales of the Luxe Faux Fur Pink Mink Blanket in both large and baby sizes, the Luxe Fax Fur White Wine Tote, and the Luxe Faux Fur White Mink Blanket in large, medium, and small sizes. Fifty percent of the purchase price from this collection will be donated to BCRF. "Pretty Rugged is an example of what I think of when I think of the words, 'the American Dream,'" says founder Tracy Slocum.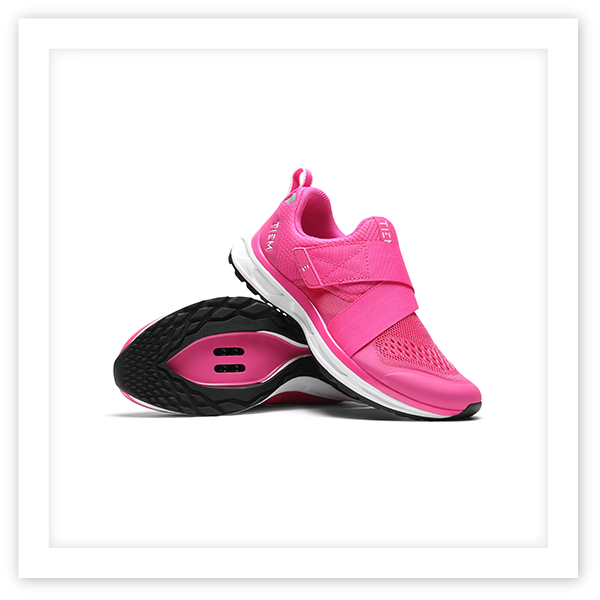 TIEM
In 2016, TIEM's founder, Tracey McLeod, set out to fill a void in the sportswear market for functional and stylish cycling footwear and launched her brand with its signature Slipstream indoor cycling shoe. In 2018, TIEM and BCRF joined forces to ride well and do good. Ten percent of the purchase price from each Vivid Pink Slipstream sold benefits breast cancer research year-round.