Make your giving mean even more by shopping BCRF partner gifts that fund breast cancer research
This year, give more by giving back with BCRF partner products that donate to breast cancer research. If your loved one or friend shares your support for BCRF's singular mission to fund research that ends breast cancer, gifts like these will be extra meaningful.
When you buy Shop Pink products, you help fund hours of critical, innovative research into breast cancer prevention, treatment, metastasis, and more. Last year alone, BCRF partner brands supported more than 400,000 hours of research in our investigators' labs around the world. Those are hours we can measure in lives saved through new treatments, breakthroughs in our understanding of the disease, and improved care.
Plus, when you shop products from BCRF's official partners, you can trust that your purchase will make an impact: All of our Shop Pink partners are held to rigorous transparency standards, and BCRF's corporate partner program has been recognized as the gold standard for cause marketing.
To make giving a little easier, below we handpicked these gifts that fund breast cancer research all year round. Find something for everyone on your list—and know that when you give any of these products and others in our Shop Pink program, you are helping BCRF's 250 investigators  bring us closer to eradicating breast cancer.
nutribullet Pro 900 BCRF Blender
Your friend or loved one that makes a smoothie every day will definitely appreciate a quick, low-mess upgrade as a gift. Our partner nutribullet is donating $50,000 to BCRF this year and releasing a limited-edition matte pink blender featuring BCRF's logo. The 900-watt blender comes with a pink motor base, cups, lids, and more. To buy 
Funko Hello Kitty Breast Cancer Awareness Pops! With Purpose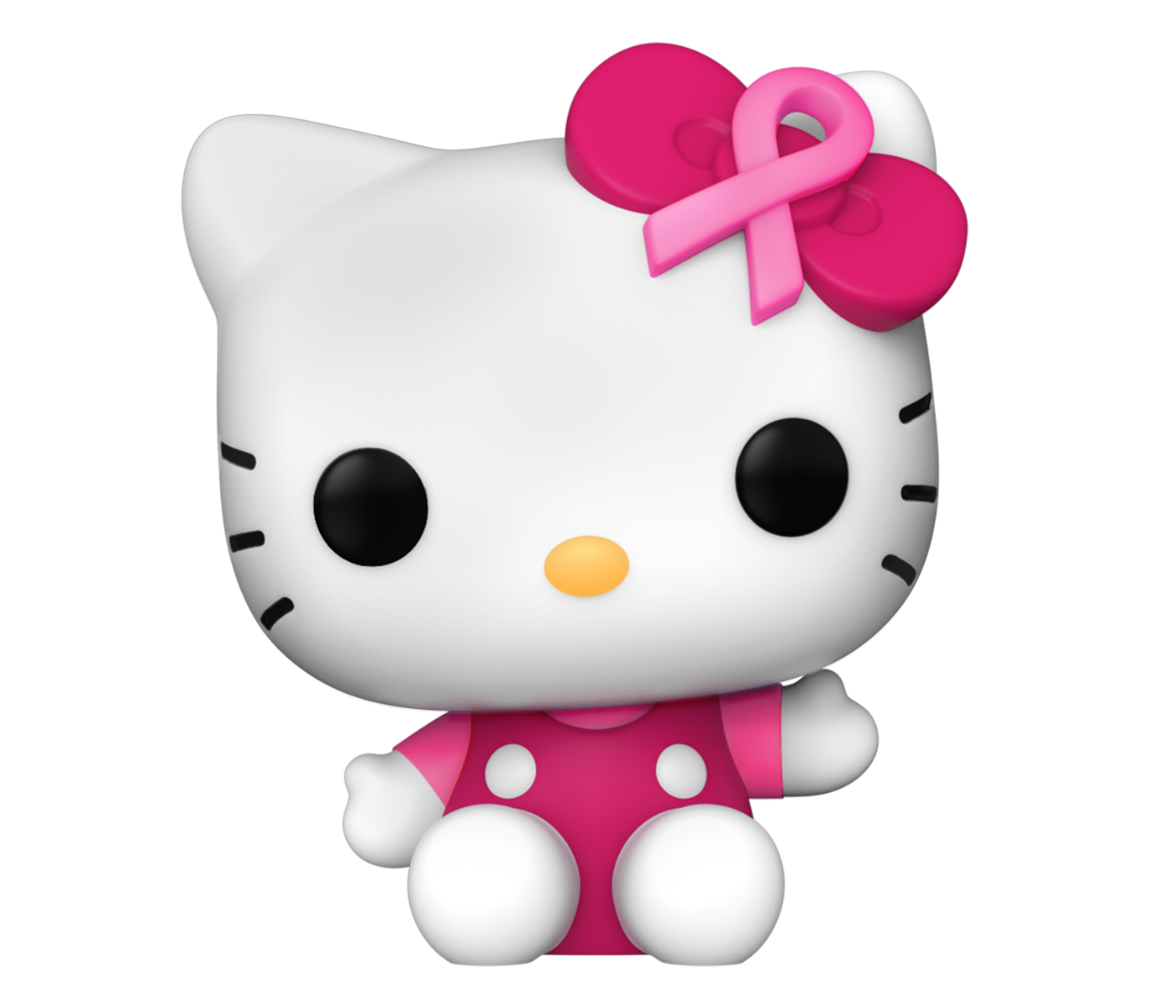 Standing at four inches tall, Funko's adorable Hello Kitty Pop! figure is sure to brighten anyone's day. To recognize Breast Cancer Awareness Month, Funko donates $10 from every $15 vinyl figurine sold to BCRF—and Hello Kitty sports a sweet pink ribbon on her bow. To buy 
Coach Perry BCRF Watch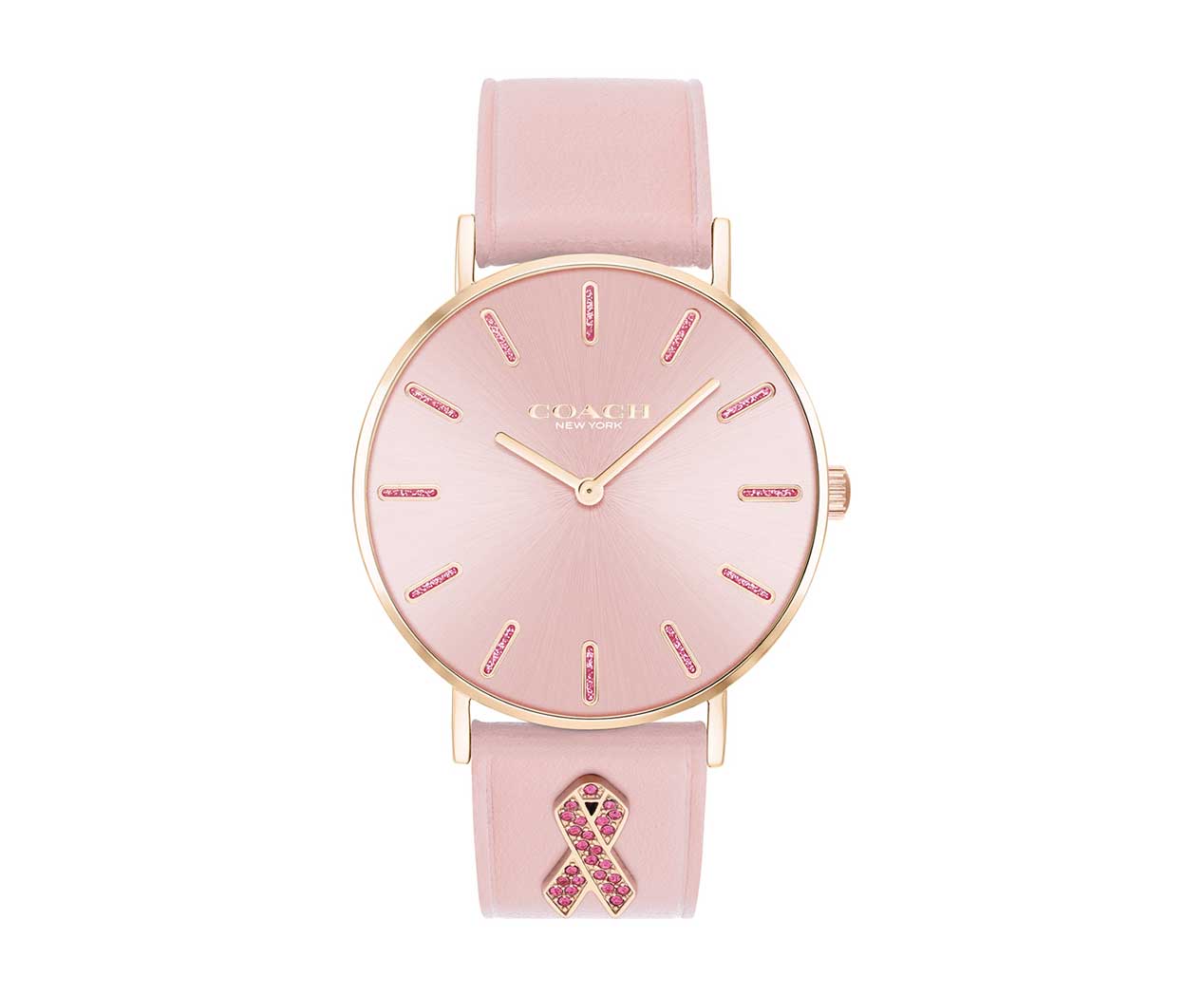 Coach Watches' "Perry Watch"—sold exclusively at Macy's—features gold-tone hardware, a 36mm face, and a pink crystal ribbon—making a meaningful gift for a breast cancer thriver. This year, Coach Watches (part of The Movado Group, Inc.) will donate 20 percent of sales of this watch to BCRF, up to $30,000. To buy
TIEM's Latus Training Sneaker in Blush Pink
With lateral movement support and outstanding shock absorption, TIEM's Latus Training Sneaker in Blush Pink is perfect for fans of studio fitness classes. For each pair sold, TIEM donates 10 percent of the purchase price to BCRF, and since becoming a partner in 2018, the brand has raised more than $160,000. To buy 
Cuisinart's Frozen Yogurt, Ice Cream, and Sorbet Maker
Make your favorite treats at home. Through sales of Cuisinart's Pink Product Collection—including its popular ice cream maker and mini food processor—the brand commits $32,500 to BCRF annually and has been a BCRF partner since 2007. To buy
Teleflora's Pink Grace Bouquet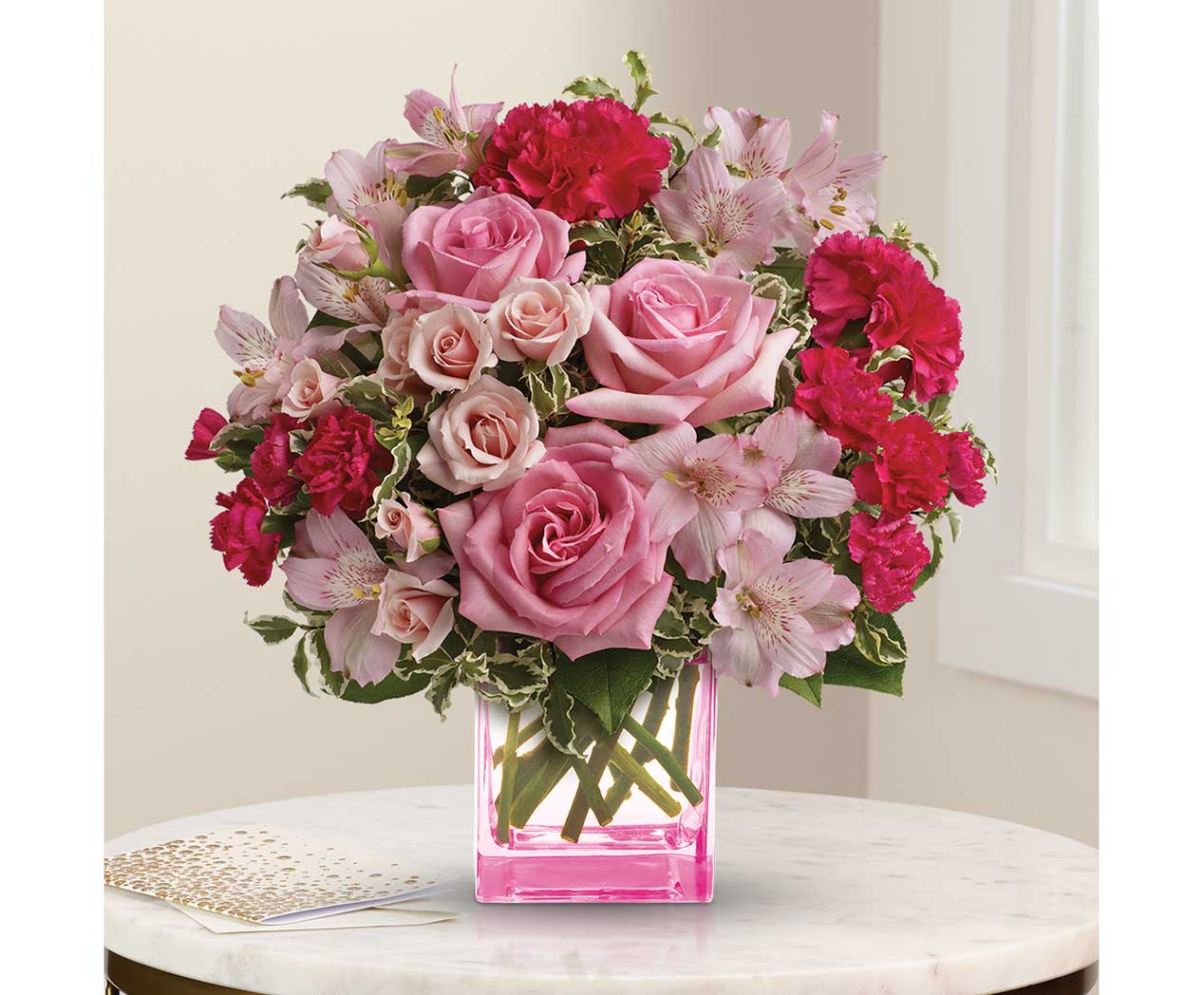 Flowers always make a great gift—and flowers that fund breast cancer research are even better. Since 2007, Teleflora has supported more than $887,000 of research. Their Pink Grace bouquet, available all year round, features pink roses, and for every bunch sold, Teleflora donates 15 percent of the $59.99 purchase price to BCRF. To buy
Pharaoun Cocktail Rings' Anaïs Cocktail Ring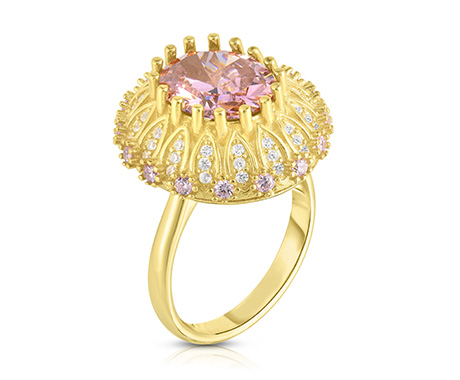 Sergio Andrés Mendoza, founder of Pharaoun Cocktail Rings, created this beautiful ring in honor of his late wife, Sarah, after losing her to the disease in 2017. "Sarah died from metastatic breast cancer, and I do not want to lose anyone else," he said "This ring is my daughter Anaïs' favorite color, but it also captures my hope that we can prevent all of our daughters from dying from this terrible disease." One hundred percent of the $195 purchase price of this ring is donated to BCRF. To buy
Jo Malone Peony & Blush Suede Cologne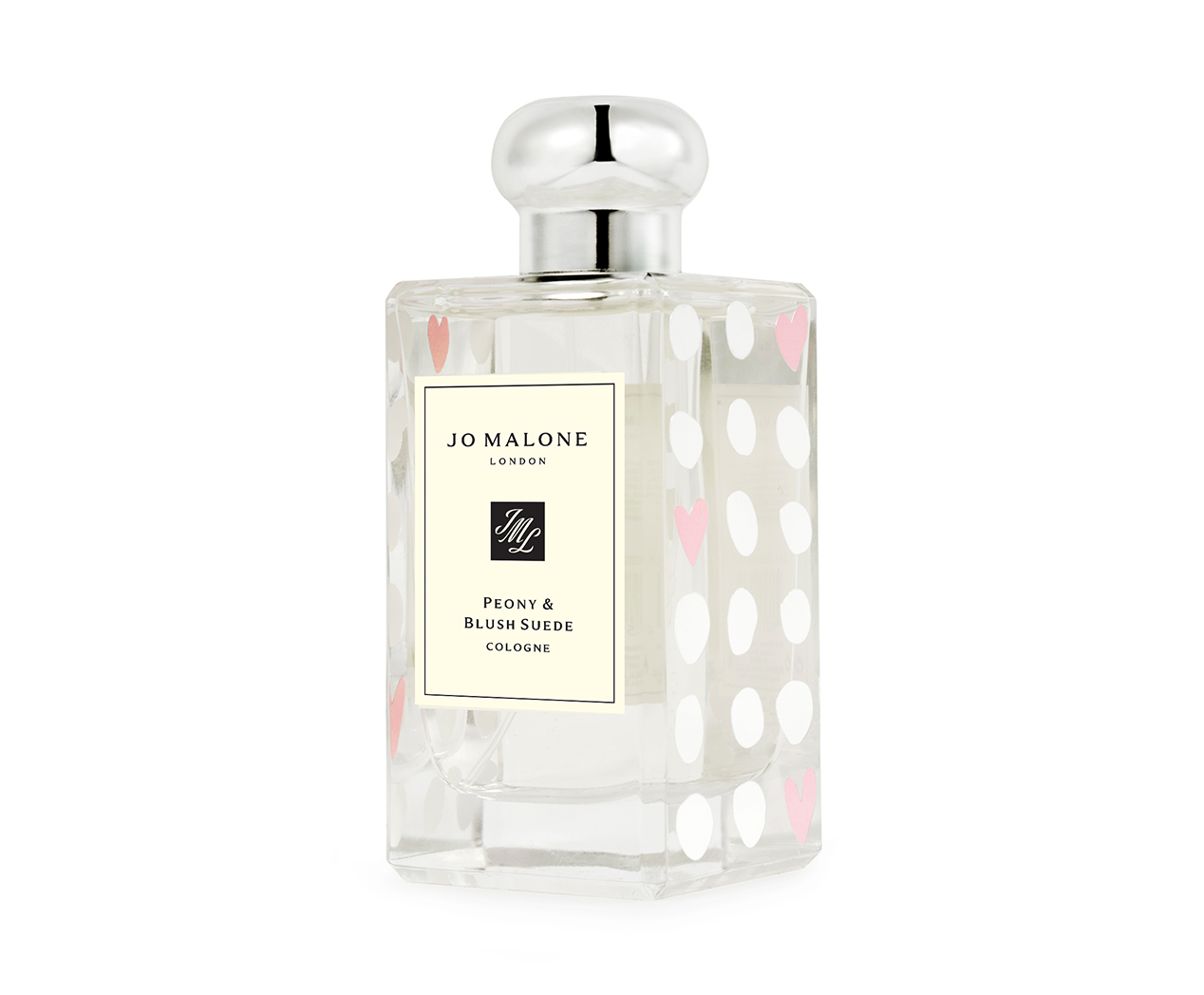 One of Jo Malone's most iconic fragrances—with a suede base note, peony heart note, and red apple top note—makes a gorgeous gift that gives back to research. Of the $155 purchase price of this limited-edition bottle, 50 percent is donated to BCRF, up to $60,000. To buy
Find more great breast cancer-funding gifts at bcrf.org/shop-pink.